Zucchini and Fontina Pie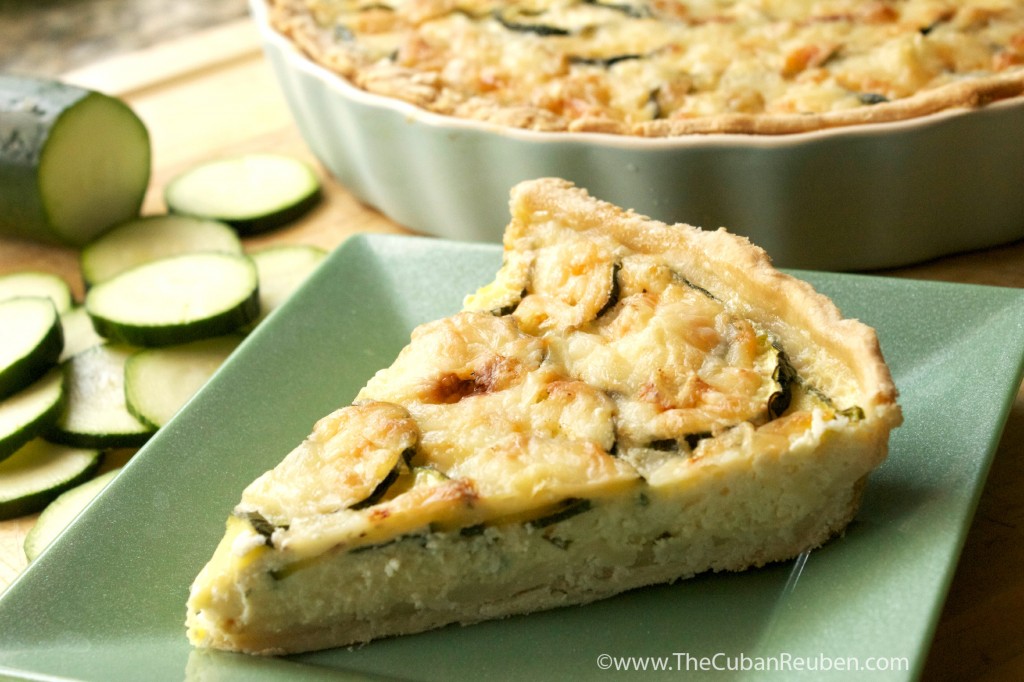 Author:
TheCubanReuben.com
1 prepackaged pie crust, uncooked
1 15 oz container part-skim ricotta
8 oz fontina cheese, grated
½ cup of grated parmesan cheese
2 eggs, lightly beaten
2 Tbs. milk
1 Tbs. chopped fresh oregano
1 Tbs. chopped fresh basil
1-2 cloves of garlic, finely minced
2 cups thinly sliced zucchini
Kosher salt and freshly ground black pepper
Preheat oven to 375.
Roll out the pie dough, and press it into a greased pie pan.
In a separate bowl, combine ricotta cheese, ½ of the fontina cheese, the parmesan cheese, eggs, milk, oregano, basil, and garlic. Add a pinch of kosher salt and freshly ground black pepper. Stir to combine.
Pour the mixture into the pie crust, and use a spatula to even out the top.
Gently place the zucchini slices on top, creating whatever design you'd like.
Sprinkle remaining fontina cheese on top of zucchini.
Bake for 45-55 minutes, or until cheese is golden brown, and a knife inserted in the middle comes out clean.