Mango Pineapple Charoset Balls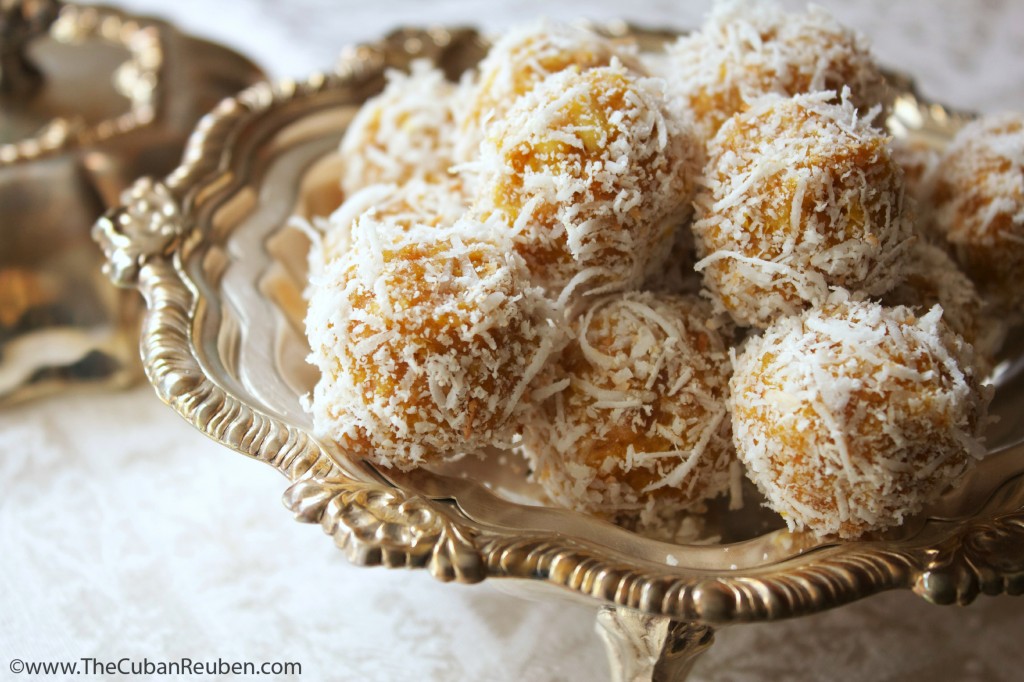 Author:
TheCubanReuben.com
5oz dried unsweetened mango, coarsely chopped
8oz dried unsweetened pineapple, coarsely chopped
½ cup almond slivers, toasted
2 cups shredded coconut, toasted and separated
In a small bowl, soak the mango in hot water for ½ hour.
Drain well, and add to a food processor. Add pineapple, almonds, and 1 cup of the coconut to the mango in the food processor, and pulse only until the mixture starts to form a ball. There should still be some visible chunks.
Form the mixture into bite-sized balls, and set atop a pan lined with wax paper.
In a small bowl, add the last cup of shredded coconut. Roll the balls in the coconut until they are lightly coated, and return them to the wax paper.
Refrigerate the balls for 1 hour or until set.
Recipe by
The Cuban Reuben
at http://thecubanreuben.com/mango-and-pineapple-charoset-balls/