Balsamic Marinated Strawberry Trifle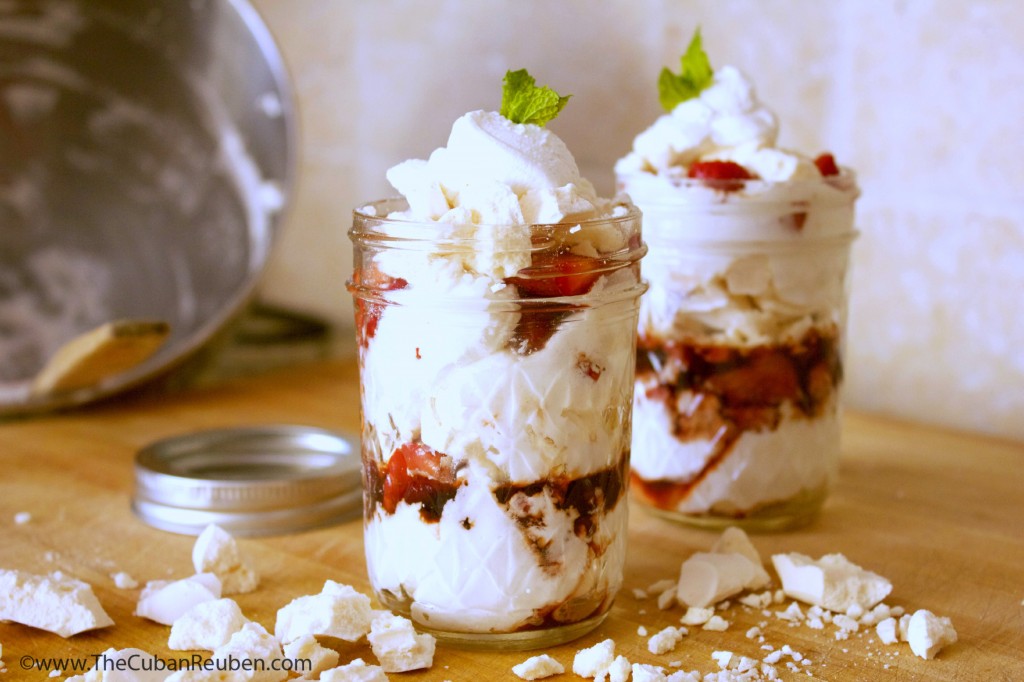 Author:
TheCubanReuben.com
1 quart fresh strawberries, stemmed and quartered
½ cup of good-quality balsamic vinegar
1 tsp superfine of baker's sugar
3 cups of heavy whipping cream
2 tsp. vanilla extract
¼ cup powdered sugar
12 vanilla meringue cookies
In a baking dish, add the strawberries, vinegar and baker's sugar. Stir to combine, and set aside to marinate for 15-20 minutes.
In a separate bowl that has been chilled, add the whipping cream, and using a mixer with a wire whisk,
whisk until soft peaks form. Add the vanilla and sugar, then continue to whisk
until stiff.
In individual glasses, spoon 2 Tbs. of the whipped cream. Using a different spoon,
add 2 Tbs. of the marinated strawberries to each glass. Crumble in some of the
vanilla meringue. Keep building layers until the glass has reached desired level of
fullness.
Serve immediately, or refrigerate until serving time.
Recipe by
The Cuban Reuben
at http://thecubanreuben.com/strawberry-trifle/