Irene's Famous Salad Dressing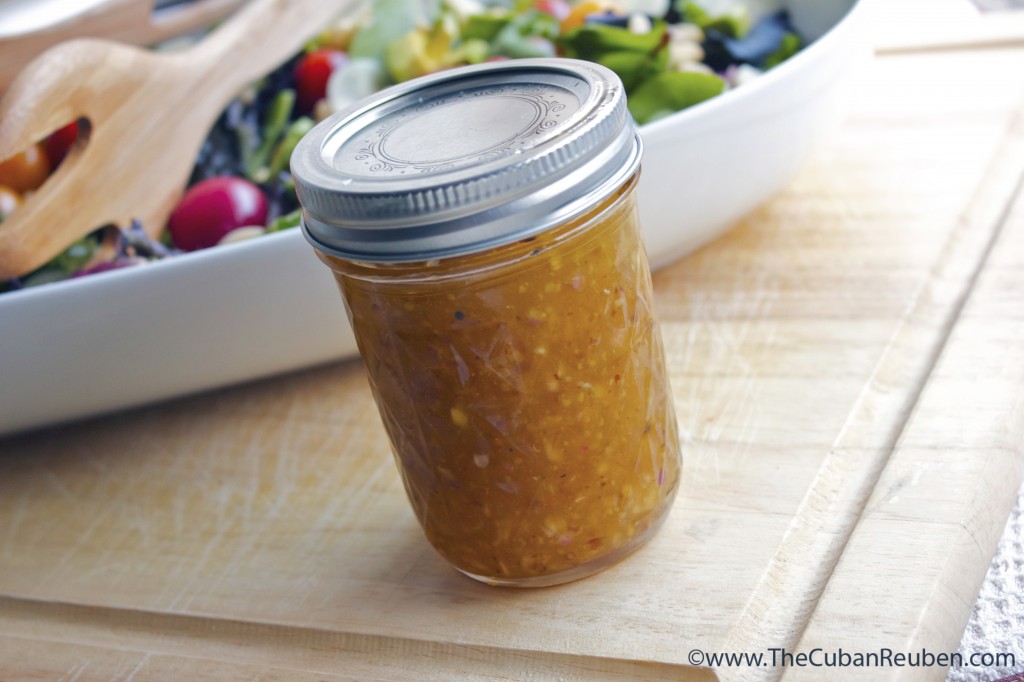 Author:
TheCubanReuben.com (Adapted from Irene Lodmer's recipe)
¼ cup extra virgin olive oil
3 Tbs. white balsamic vinegar
2 Tbs. pure maple syrup
1 heaping Tbs. coarse ground dijon mustard
1 shallot, finely minced
1 three-finger pinch each of Kosher salt and freshly ground black pepper
Combine all ingredients in a lidded jar, seal tightly, and shake vigorously until oil has emulsified and everything is well-incorporated.
Chill until right before serving.
Irene also suggests trying flavored balsamics, like peach or fig, for this recipe.
Recipe by
The Cuban Reuben
at http://thecubanreuben.com/salad-dressing/