Frituras de Malanga (Malanga Fritters)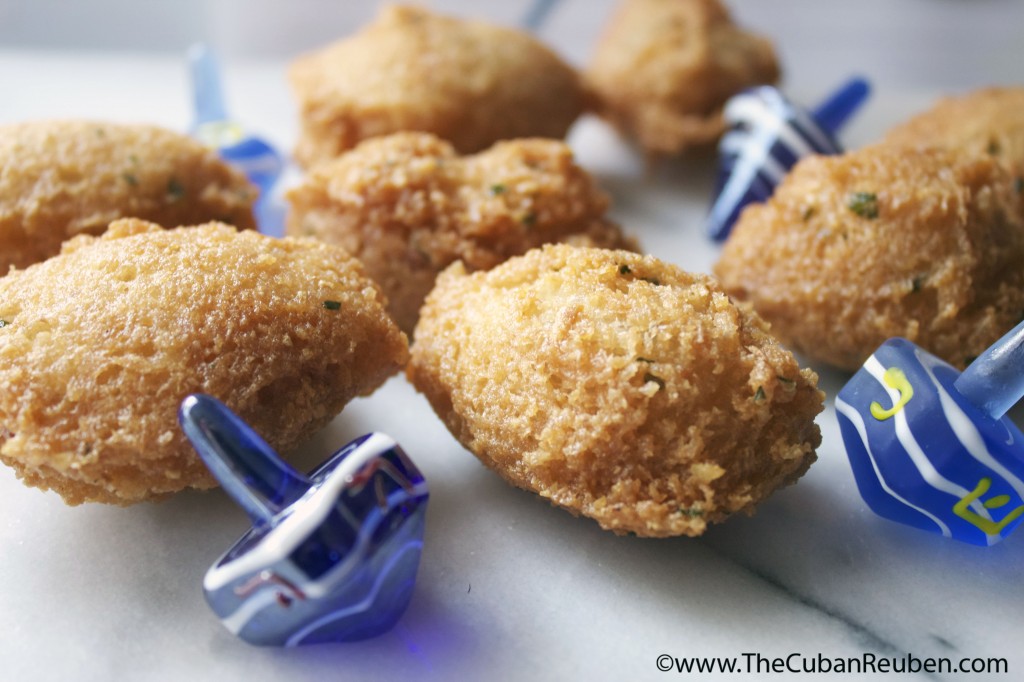 Author:
TheCubanReuben.com
1 lb. malanga, peeled and coarsely chopped
½ lb. yuca, peeled and coarsely chopped
3 cloves fresh garlic
1 tsp fresh lemon juice
2 tsp baking powder
2 large eggs
2 tsp chopped Italian parsley
½ tsp salt
¼ tsp freshly ground black pepper
3 cups vegetable oil (for frying)
Heat oil in a large frying pan over medium heat.
In a food processor, grind together the malanga, yuca, and garlic. Transfer to a medium bowl.
Add lemon juice, baking powder, eggs, parsley, salt and pepper to the mixture, and stir until well combined.
Test the oil with a tiny drop of the mixture. If oil bubbles, it is ready to fry.
Using two kitchen spoons, drop one spoonful of the mixture into the hot oil, and fry for two minutes or until the bottom side starts to brown. Turn the fritter over, and continue to fry until golden brown throughout.
Taste fritter to determine if it has enough salt and pepper for your liking. Adjust batter accordingly, and continue frying. Be careful not to overcrowd the pan.
Remove the cooked fritters from the oil, and drain on a platter lined with paper towel.
Serve immediately.
Recipe by
The Cuban Reuben
at http://thecubanreuben.com/malanga-fritters/