Turkey Empanadas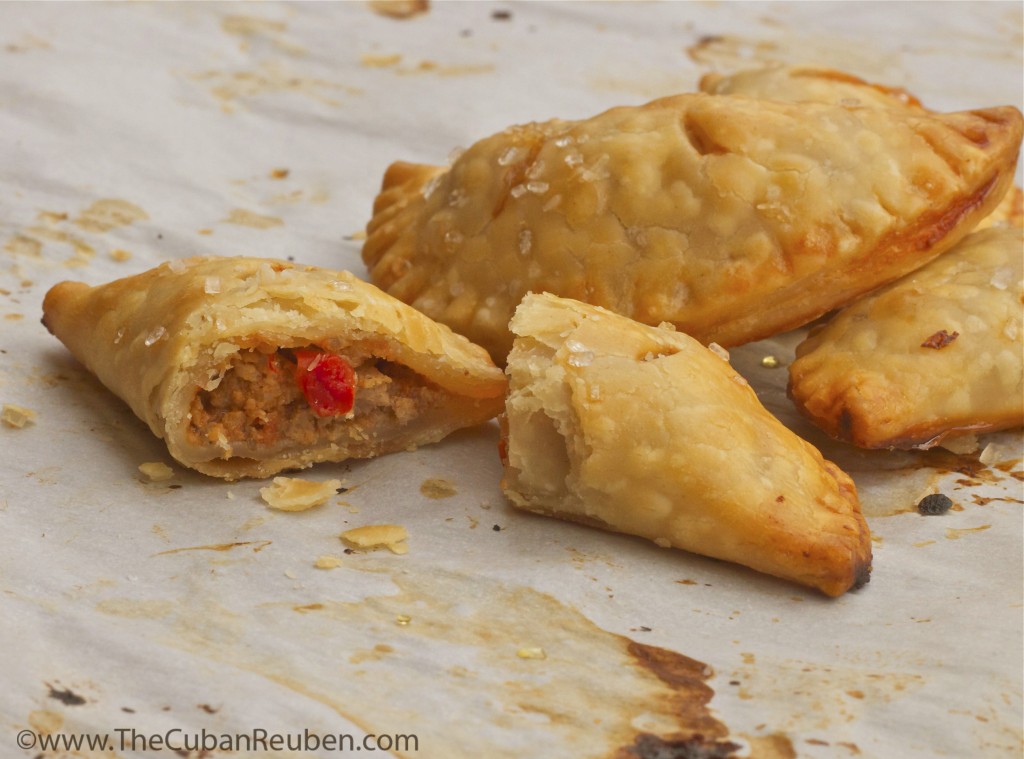 Author:
TheCubanReuben.com
1 package store bought refrigerated pie dough
2 cups turkey picadillo, prepared
¼ cup golden raisins, chopped
1 egg, beaten
Turbinado sugar for sprinkling
Preheat oven to 400 degrees.
Roll out dough on a lightly floured surface. Using a two-inch round cookie cutter, cut small discs of dough, and place on a parchment-lined cookie sheet. Place sheet in refrigerator for at least 5 minutes.
Stir in the raisins into the picadillo, and spoon 1 teaspoon of the mixture into the center of each dough disc.
Fold the dough over, and pinch the edges, making sure to push out any air that might fill the pocket. Crimp the edges using the teeth of a fork.
Brush the egg wash over the folded hand pies, and cut ½ inch slits on the tops, so that any steam will be released during cooking. Sprinkle the tops with turbinado sugar.
Bake for 15 minutes or until dough is golden brown.