Bette Jo's Plum Cake (adapted from Ruth Sunshine)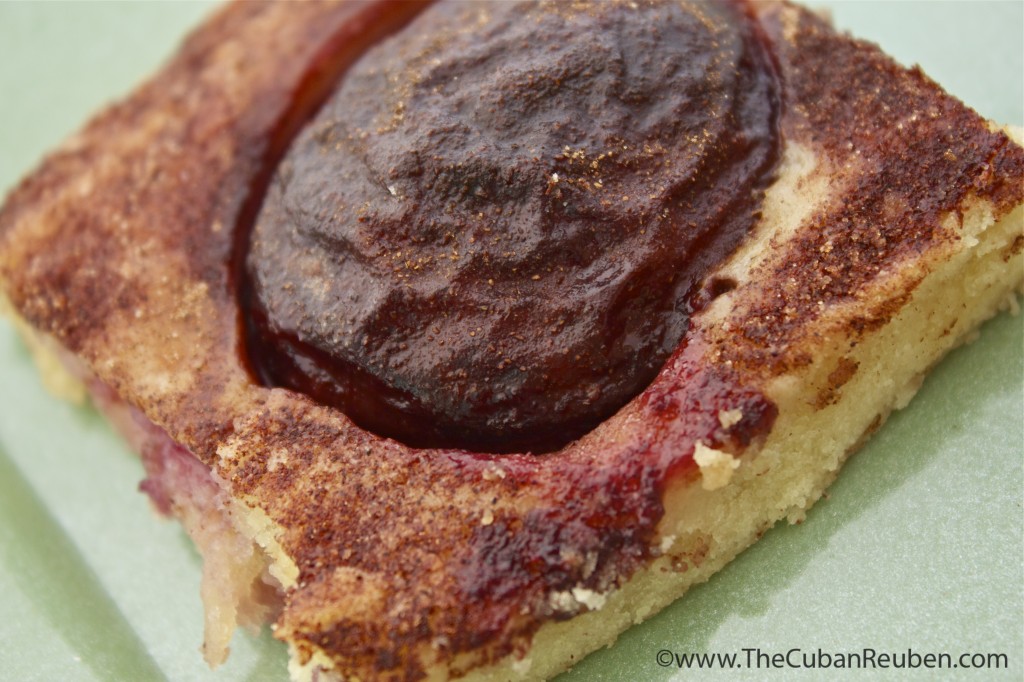 Author:
TheCubanReuben.com
12 prune plums, sliced in half lengthwise
½ cup butter or margarine
¾ cup sugar
1 egg
½ cup milk
1¾ cups flour
1 tsp baking powder
1 tsp vanilla
¼ cup sugar
¼ cup cinnamon
¼ cup melted butter or margarine
Cream together the butter and sugar.
Add egg and mix well.
Alternately add flour, baking powder, and milk. Add vanilla.
Spread batter in greased jelly roll pan.
Lightly sprinkle the top with flour, and place plum halves on cake. Mix sugar and cinnamon topping together, and sprinkle as much as you want on top of cake.
Drizzle melted butter over cake.
Bake at 300 degrees for ½ hour or until a toothpick comes out clean.
This makes a lot of the cinnamon/sugar mixture. You do not need to use all of it. Use what you want, and save the rest for cinnamon toast!
Recipe by
The Cuban Reuben
at http://thecubanreuben.com/plum-cake/