Marinated Flank Steak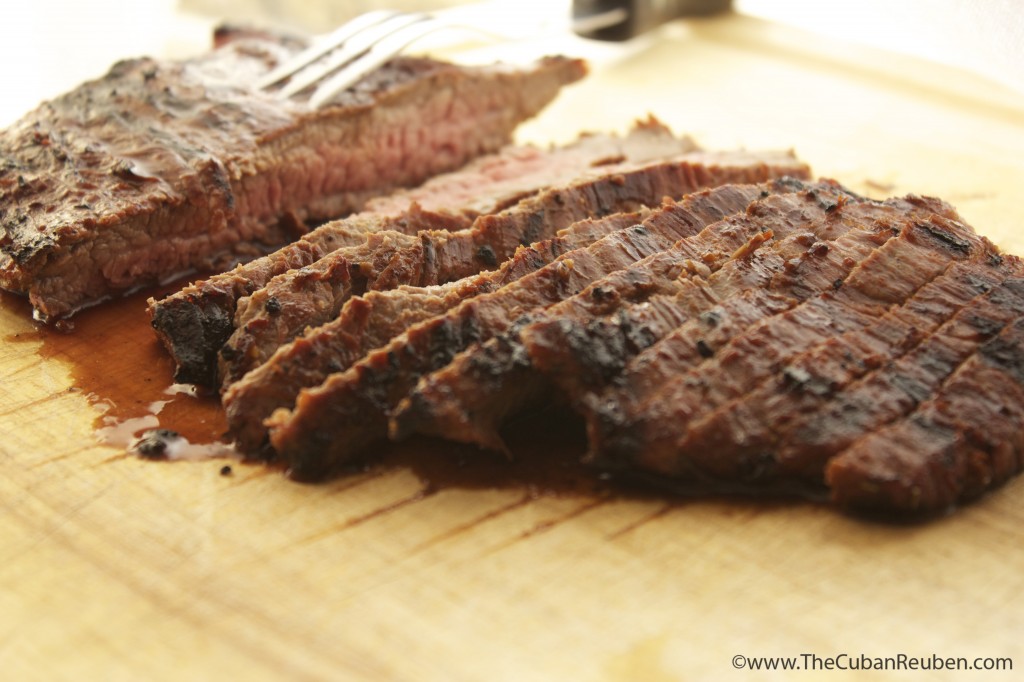 Author:
TheCubanReuben.com
¼ cup soy sauce
½ cup Italian dressing
2 tsp Worcestershire sauce
4 cloves garlic, finely minced
fresh ground pepper
1-1½ lbs. flank steak, cleaned and trimmed
In a plastic resealable bag, combine soy sauce, dressing, Worcestershire sauce, garlic, and fresh ground pepper. Add flank steak, seal bag, and massage meat, making sure it is evenly coated with the marinade.
Refrigerate for at least 1 hour, turning once.
Remove bag from refrigerator, and allow to come to room temperature.
Heat grill to medium-high, and grill steak 5-7 minutes on each side.
Allow meat to rest for 10-15 minutes before slicing thinly.
Serve immediately, or reserve for leftover dishes.