Watermelon and Feta Salad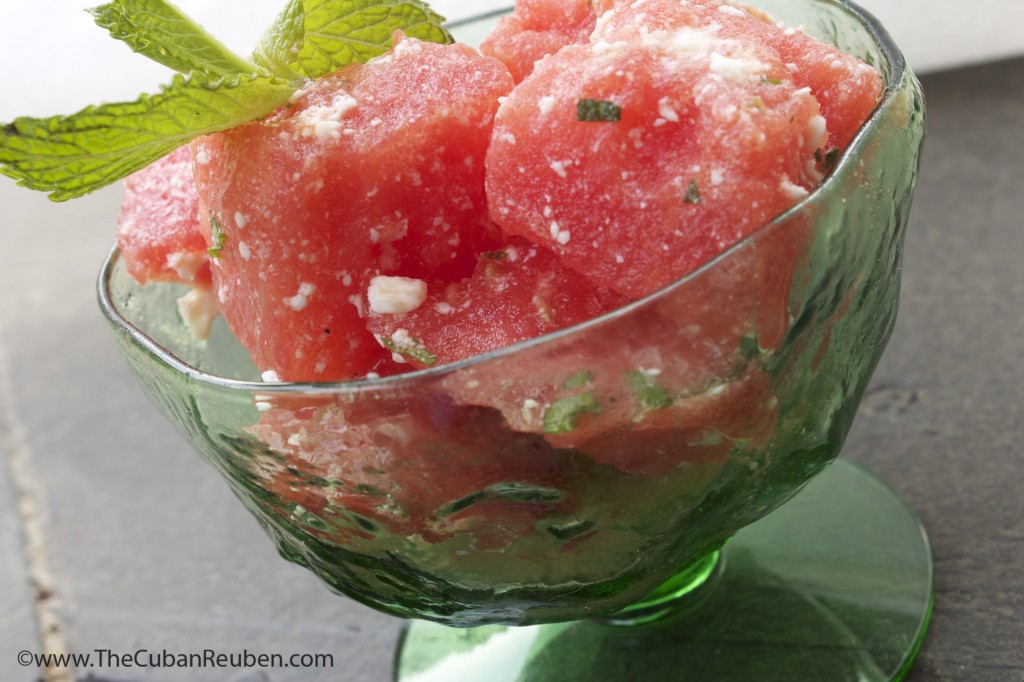 Author:
TheCubanReuban.com
1 small seedless watermelon, peeled and cut into 1-inch chunks
1 oz feta cheese, crumbled
2 limes, zested and juiced
1 tsp honey
2 tbs mint leaves, minced
salt and pepper to taste
In a large bowl, combine the watermelon and feta. Set aside.
In a container with a cover (a mason jar would be perfect for this), add the zest and juice of the limes, honey, mint leaves, and salt and pepper. Cover, then shake to combine.
Pour the dressing over the watermelon and feta mixture, and toss to coat.
Serve immediately, or refrigerate until serving time.
This makes a lot of dressing. You may use the whole amount, or reserve some for later use.
Recipe by
The Cuban Reuben
at http://thecubanreuben.com/a-trip-to-remember-and-a-refreshing-welcome-home/