Summer Harvest Salad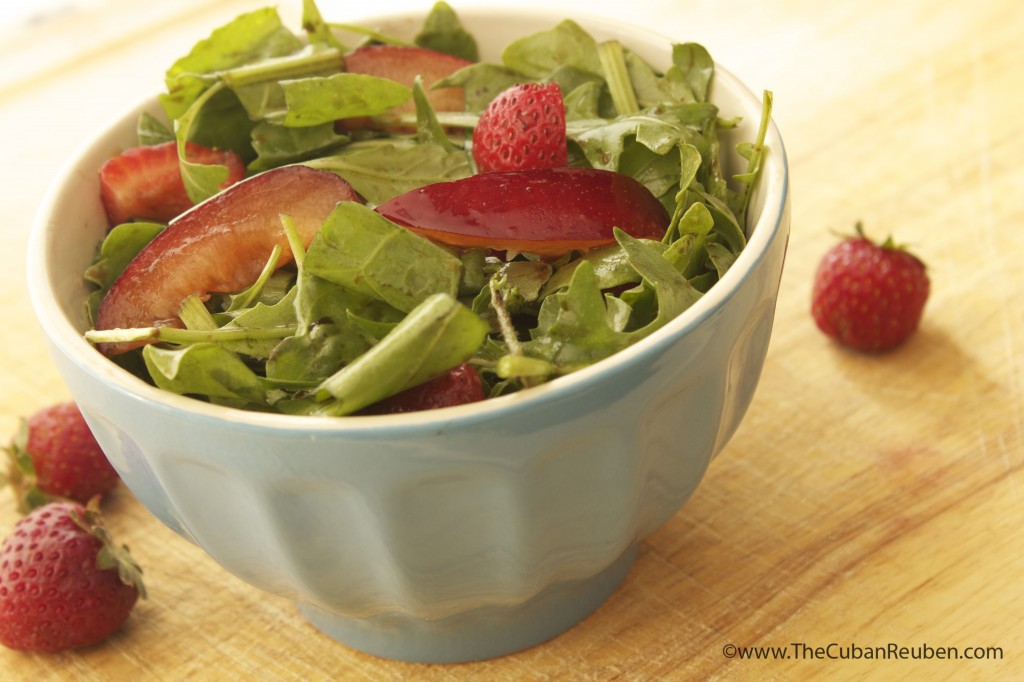 Author:
TheCubanReuben.com
2 cups baby arugula
2 cups sorrel greens, roughly chopped
1 cup fresh berries (I used strawberries, but blueberries would be nice here, too)
1 cup fresh stone fruit, sliced (I used plums, but apricots or peaches would work)
Balsamic vinegar
Extra Virgin Olive Oil
Salt
Pepper
In a large bowl, combine the arugula with the sorrel greens, and toss to combine.
Add the berries and stone fruit.
In a separate small bowl, make your vinaigrette by whisking together the vinegar, olive oil, salt and pepper to taste.
Drizzle the vinaigrette over the salad, and serve.