Tostones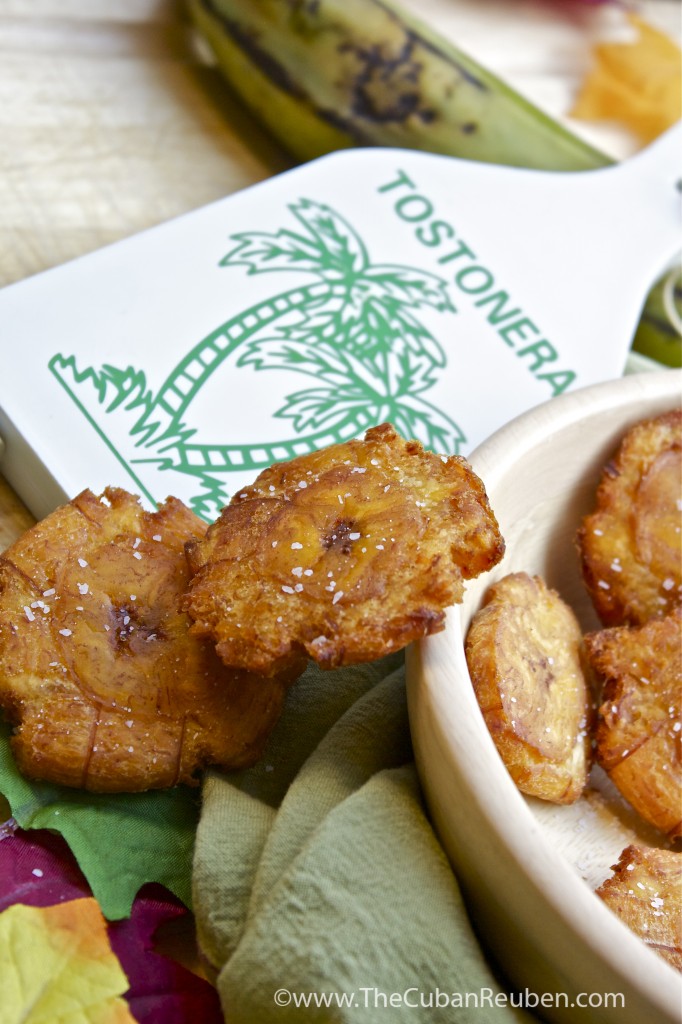 Author:
TheCubanReuben.com
Vegetable oil
2 green (under ripe) plantain bananas
Kosher salt to taste
In a large frying pan, pour in enough vegetable oil to fill the pan about halfway, and place over medium to high heat.
Remove the peel from the plantains, and discard. Chop the pulp into rounds of about 1-1½ inch thickness.
To test the oil temperature, carefully place a small piece of plantain into the oil. If the oil bubbles around the plantain, it is ready. If it doesn't, continue heating the oil, until it does.
Once the oil is ready, carefully drop the plantain rounds into the oil, and fry for two minutes before flipping and frying for two minutes on the other side.
Remove the plantains from the oil, and using either a tostonera or a frying pan and a flat surface, smash the rounds until they flatten.
Return the now-flattened plantain rounds to the oil, and fry until golden and crisp, about two more minutes.
Remove the plantains from the oil, and immediately place on a platter lined with paper towel to catch any unnecessary oil.
Sprinkle with kosher salt while the plantains are still hot, and serve.