Moroccan Spiced Cauliflower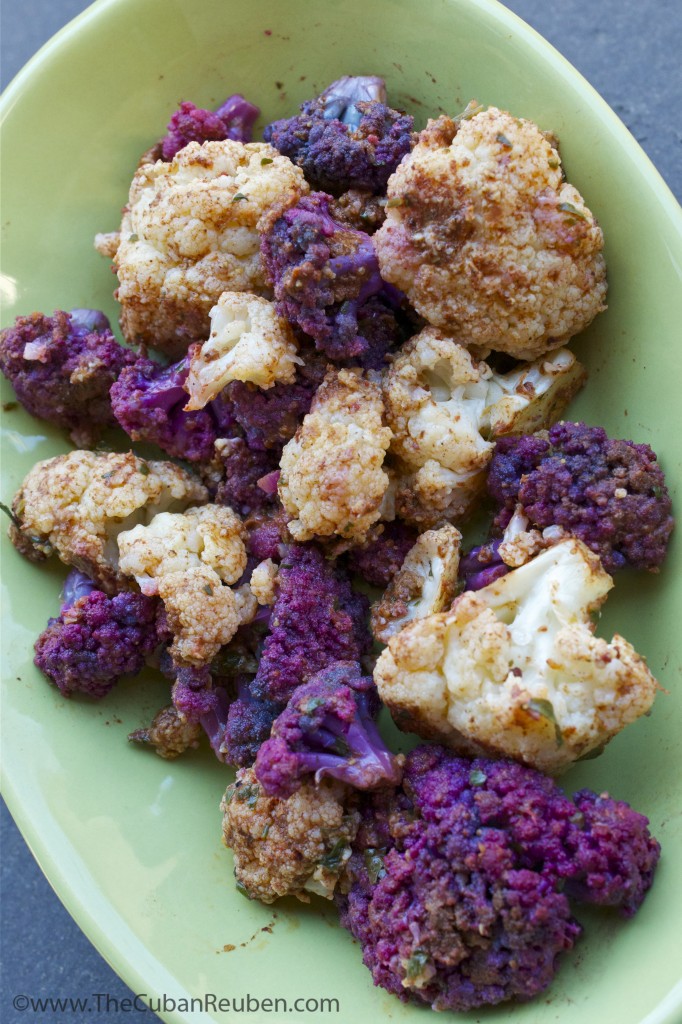 Author:
TheCubanReuben.com
1 large head or 2 small heads of cauliflower, cut into florets
1 tbs olive oil
1 teaspoon kosher salt
3 cloves of garlic, finely minced
1 tsp ground cumin
1 tsp paprika
pinch of cinnamon
pinch of cayenne
1 tbs Italian parsley, chopped
2 lemons, juiced and zested
Heat oven to 400 degrees.
Arrange cauliflower in a single layer on a lined baking sheet. Drizzle with olive oil, and sprinkle with salt.
Roast for 15-20 minutes, or until cauliflower has browned, tossing partway through.
Meanwhile, in a large bowl, add the fresh garlic, cumin, paprika, cinnamon, cayenne, parsley, and lemon zest.
Spoon roasted cauliflower into the bowl with the spices, squeeze the lemon juice on top, and toss to coat. The heat of the cauliflower will cook the garlic.
Serve immediately.
Recipe by
The Cuban Reuben
at https://thecubanreuben.com/farmers-market-dining/