Blueberry Muffin Pizza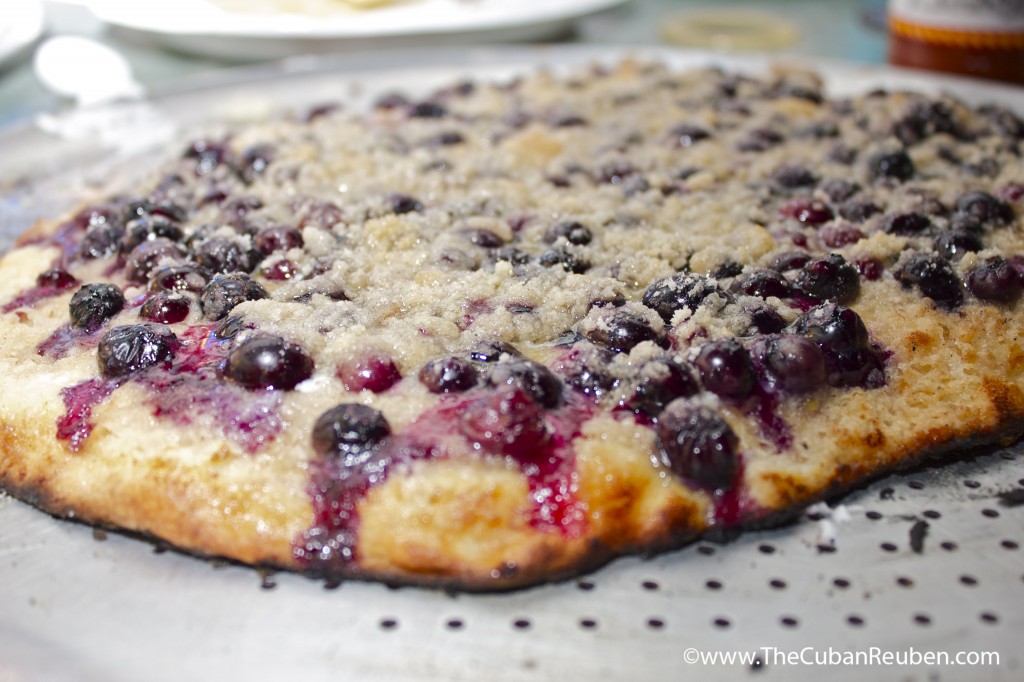 Author:
TheCubanReuben.com
1 store-bought uncooked pizza dough (I like Trader Joe's whole wheat pizza dough)
½ cup sugar
⅓ cup all-purpose flour
½ tsp ground cinnamon
¼ cup cold butter
⅓ cup mascarpone cheese, softened
1 lemon, zested
12 oz fresh blueberries
Let dough sit at room temperature for 15-20 minutes.
Preheat oven to 450 degrees.
In a large bowl, combine sugar, flour and cinnamon. Cut in cold butter until mixture resembles coarse crumbs. Set aside.
Roll out dough on floured surface, and transfer to a parchment-lined baking pan.
Spread mascarpone cheese over the dough, and sprinkle with lemon zest.
Top the mascarpone cheese with the blueberries, and gently press them into the dough.
Add desired amount of crumb mixture on top of the blueberries (*Note: You do not have to use all of it), and bake for 10-15 minutes or until pizza bubbles and crumb topping browns slightly.
Let rest 3-5 minutes before slicing.