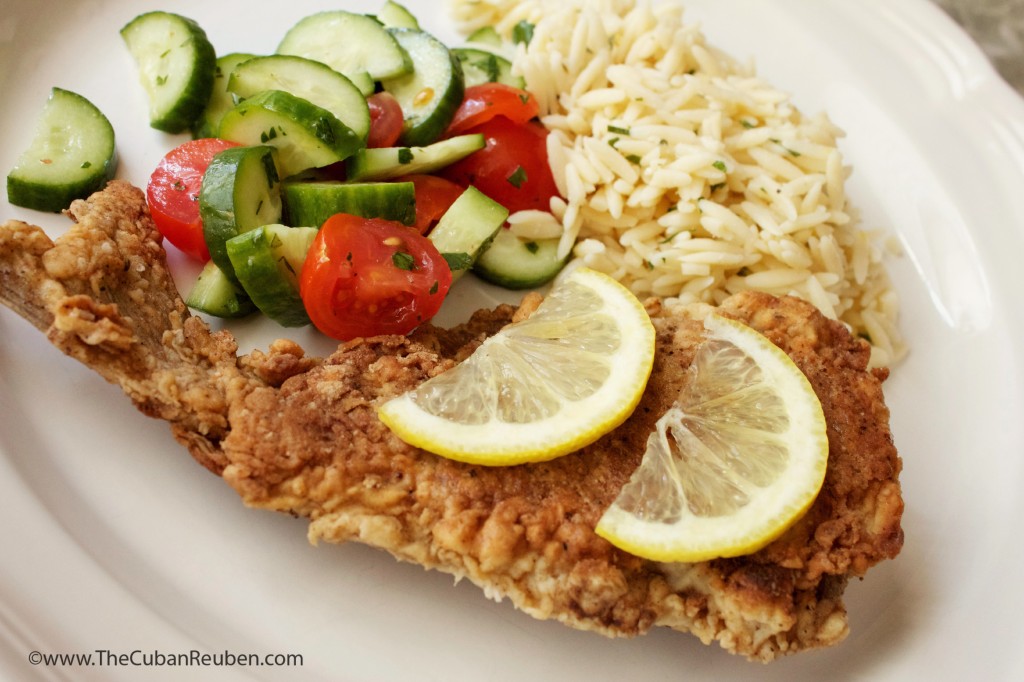 Whether it is in a little lake, or deep in the sea, there's just something about fishing that has appealed to my husband, ever since his childhood fishing trips alongside his grandpa. When Kenny met Joe, my brother's father-in-law, several years back, they quickly discovered common ground in their shared favorite pastime. Every time they find themselves together at family functions, the topic of a fishing trip always comes up (usually by Kenny asking Joe when they're going fishing). With Kenny's nights and weekends tied up with business school for the past 3 years, it was hard for him to get away, but sure enough, the weekend right after his graduation, he and Joe planned their expedition.
Kenny woke up bright and early in the morning to meet Joe and his son, Manny, and they headed on their way. Joe had picked out the perfect spot along the coast for this "boys only" fishing trip, and soon they were one with the sea.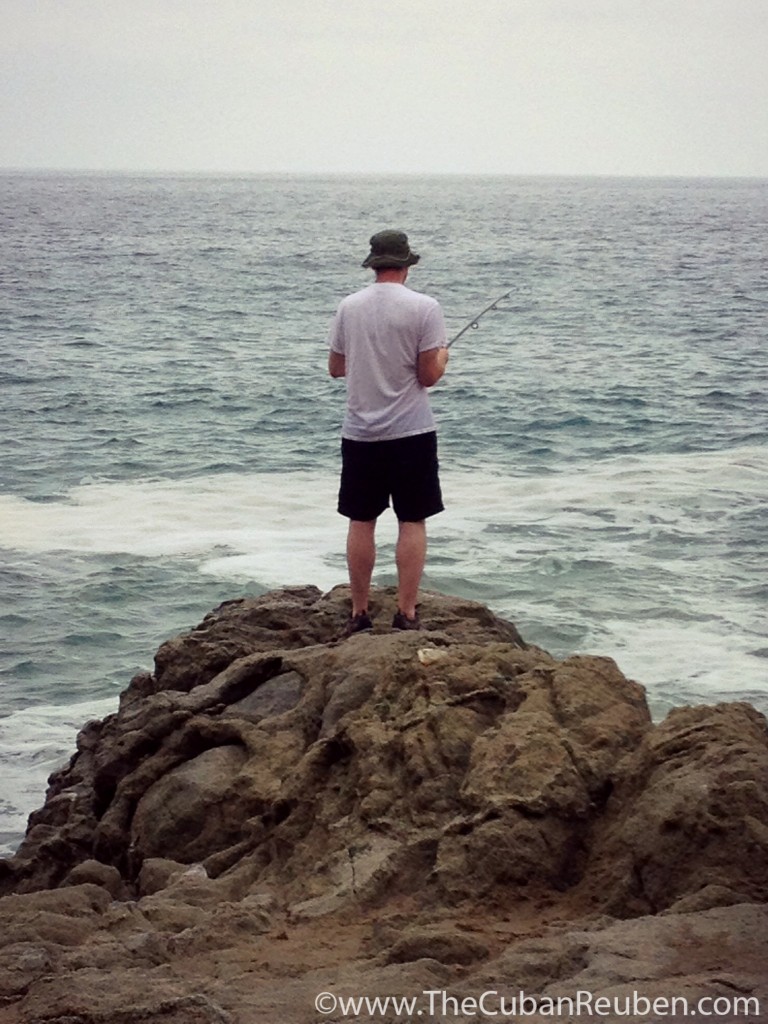 A few hours later, Kenny returned sunburned and satiated, with a cooler full of fish he expected me to prepare. Now, regular readers of this blog will know that I am somewhat of a rookie when it comes to preparing fish, but particularly when the fish does not come filleted. I quickly searched YouTube for some help with how to prepare this bucket of perch awaiting me, and found this very helpful video.
Soon, I was off to a great start on dinner. Joe had suggested pan-frying the perch, and naturally, I looked for fresh and light sides to accompany the catch of the day. I landed on a nice summer salad of crisp cucumbers and juicy ripe tomatoes, and rounded out the meal with a lemon-scented orzo pasta that would complement the lemon I squeezed atop my piece of fish.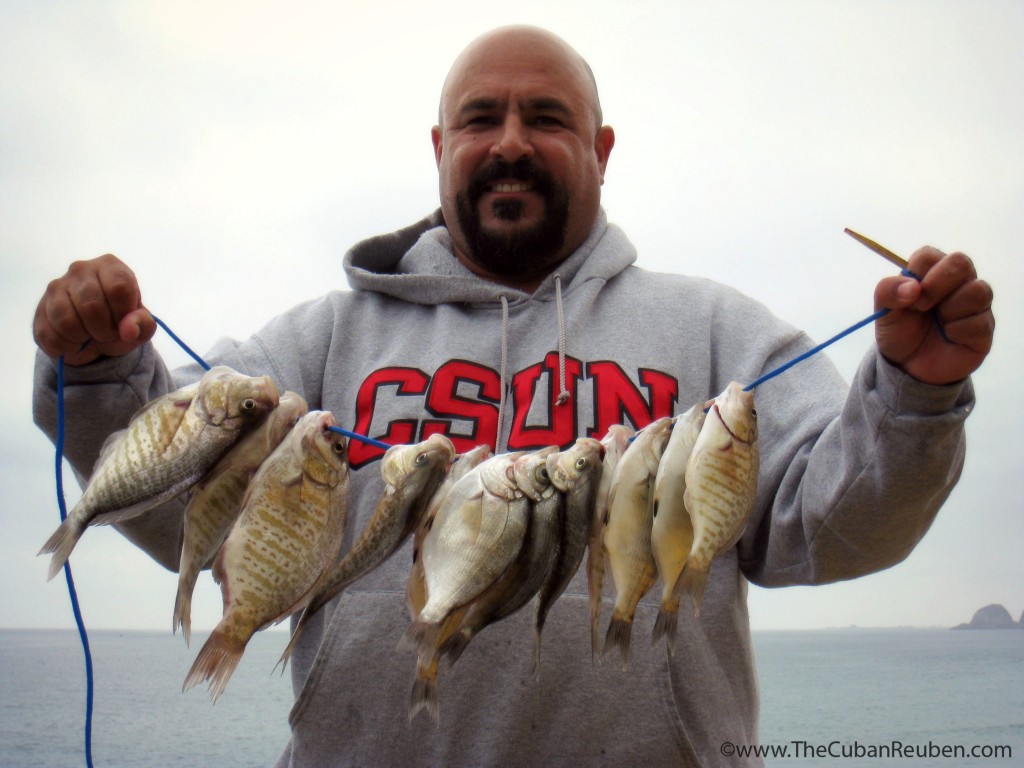 For as down as I am on fish, I have to say that this was quite tasty. Maybe it's because the fish was as fresh as it was, or because just about anything tastes good breaded and fried, but this was by far my best tasting fish dish to date. The flavor of the fish was very mild, and the seasonings I used in the coating really helped to enhance the dish. With this new recipe in my repertoire, Kenny and Joe just might be going fishing a bit more often.

Pan-fried Perch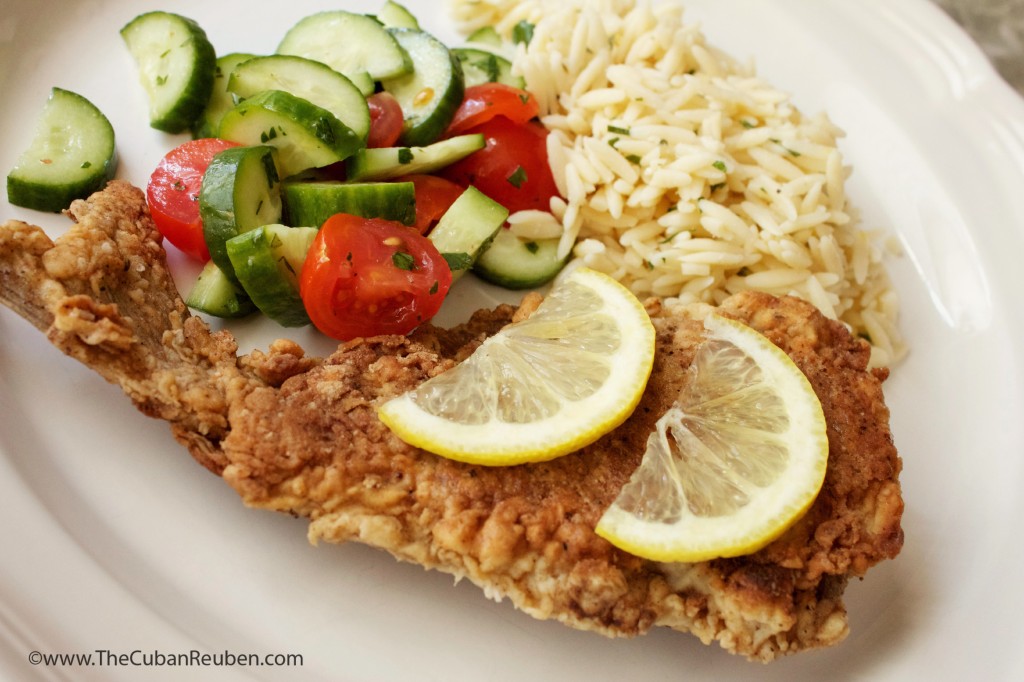 Author:
TheCubanReuben.com
A quick and easy way to prepare the catch of the day!
Ingredients
1½ cups flour
½ tsp kosher salt
¼ tsp Old Bay seasoning
¼ tsp paprika
fresh ground black pepper
1 egg
¼ cup half and half
1½ lbs fresh perch, skinned (filleting optional)
½ lbs butter
1 lemon, cut in wedges
Instructions
In a shallow dish, combine flour, salt, Old Bay seasoning, paprika and black pepper. In a separate dish, beat the egg and the half and half together, and season with salt and pepper.
Melt butter in pan over medium heat.
Dredge the perch in the flour mixture, dip in the egg mixture, and return to the flour mixture before carefully placing in the pan with the melted butter. Brown on each side for about 2 minutes.
Remove from pan, and drain on paper towel.
Serve immediately, and garnish with lemon wedges.
Notes
I found this link very helpful to learn how to skin and fillet fresh perch: http://www.youtube.com/watch?v=hzq_KFYHCkA