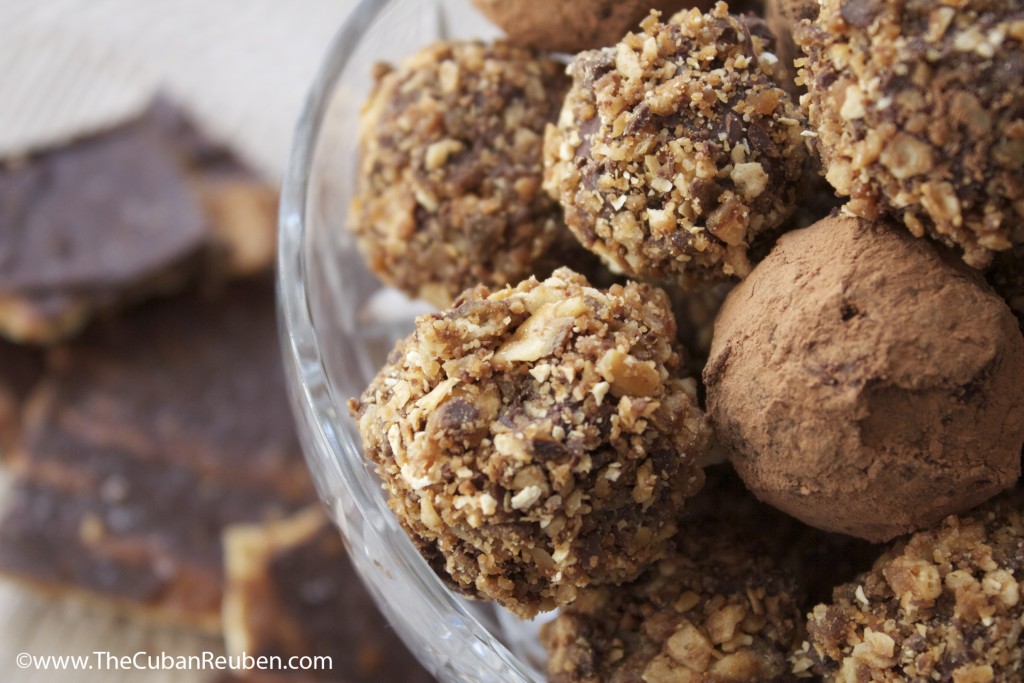 I've seen a lot of Passover desserts in my day. Unfortunately, many of them just don't take the unleavened cake – they're dry, flat, and dull. Several years ago, while teaching a Jewish holiday cooking series at my synagogue, my friend Hayley showed me a recipe that quickly become a staple in my kitchen: Matzah Toffee Crunch. At the time, I felt like I had been living under a rock, since everyone I knew had a version of the treat. Of course, their versions went by all sorts of funny names, ("matzah crack," "Passover brittle," the "anti-diet plan," etc…), and they all consisted of a similar recipe involving sheets of matzah, caramel, and chocolate.
For this week's recipe you'll need some already-made Matzah Toffee Crunch on hand. If you haven't tried this perfect for Passover confection yet, you'll want to. Here are some recipes to get you started:
The Basic Matzah Toffee Crunch (and my personal favorite) via Epicurious
A version of the above with sea-salt and pistachios via HuffingtonPost
For more variations, be sure to check out this post from ZoeBakes.
TIP: Yehuda Matzos also makes a Gluten-free matzah that works with this recipe!
Although it's hard to improve on this Passover fan favorite, I knew there was a way to really push it. As a bonafide chocoholic, the first thing that came to mind, of course, was more chocolate. Thus, the Matzah Toffee Truffle was created. In the (albeit rare) event that you find yourself with extra matzah toffee crunch lying around, use it to make these rich, indulgent chocolate truffles. The truffles are fun to make and are the perfect way to end Passover on a high note.
Click here for the full recipe.
*Note: I am working in conjunction with PJ Library on several recipes featuring Yehuda Matzos. Although I am being compensated for my recipes, my opinions expressed regarding Yehuda Matzo are honest and entirely my own.