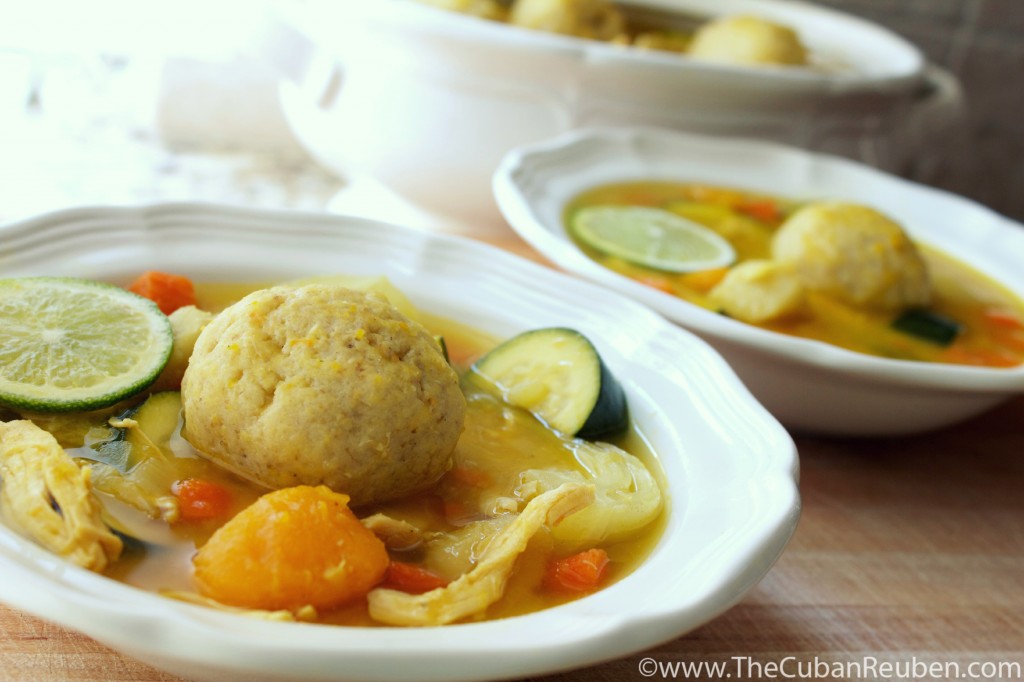 I think it's safe to say that every Jewish grandmother who has proclaimed, "You should eat more!" has a mean recipe for chicken soup in her arsenal. For generations, colds and flus have gone to battle with bowls and bowls of Jewish penicillin made by these Bubbes, and my Abuela was no exception.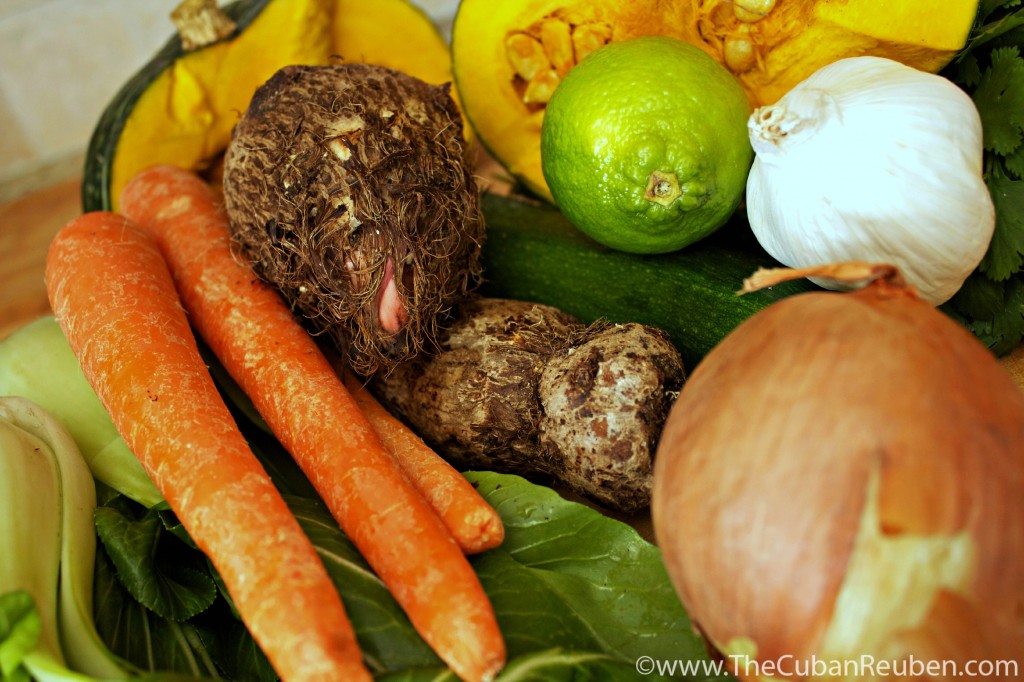 I come from a family of strong women, so it is fitting that our recipe for chicken soup isn't the clear-broth version with a lonely floating carrot slice. Ours is a stick-to-your-bones and prepare-for-war kind of soup, chalk full of nutrient-rich vegetables and flavors that awaken the senses.   My favorite part of this soup is how the kabocha squash disintegrates into the broth, giving it a wholesome creamy texture without the heaviness of added butter or milk. Plus, the crunch of the bok choy and zucchini packs a solid punch of vitamin c, and makes it easy for me to eat my greens. Couple all of this with my mother-in-law's recipe for the fluffiest, most light-as-air matzoh balls, and you've got yourself the better part of a Seder.
As featured on The Nosher, at MyJewishLearning.com.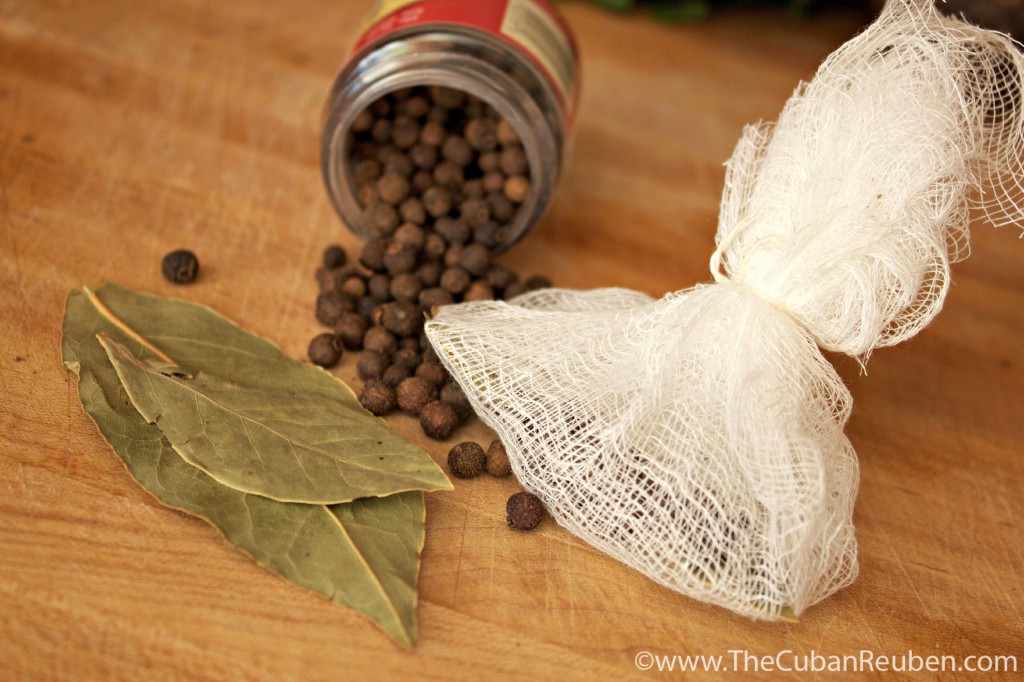 This recipe may be a mish mosh of the traditions of my husband's family and mine, but it is certainly one I would be proud to share at any Passover table or year-round.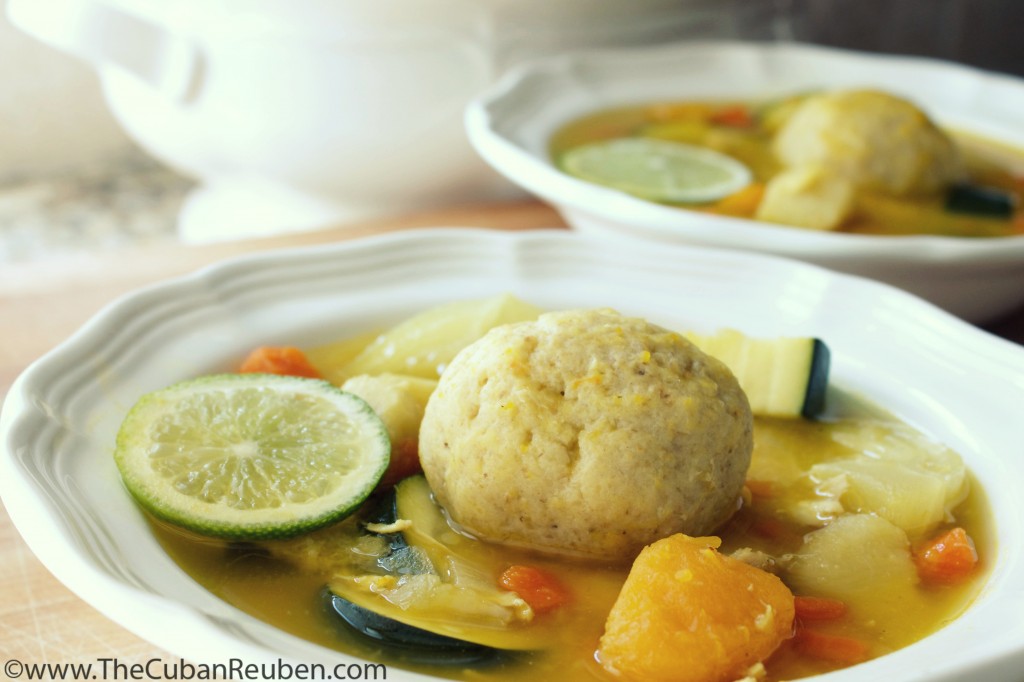 Cuban Chicken Soup with Matzoh Balls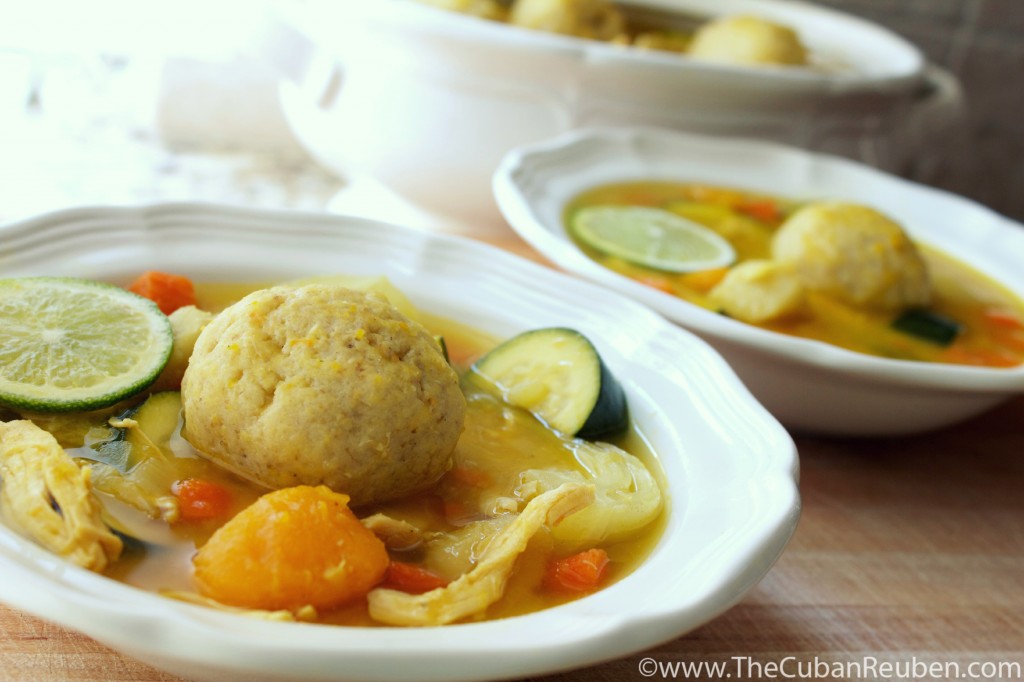 Author:
TheCubanReuben.com
Serve this hearty, stick-to-your-ribs soup during Passover or year-round.
Ingredients
For the matzoh balls:
1 cup of matzoh meal
½ cup club soda
4 eggs with yolks
⅓ cup vegetable oil
1 teaspoon of salt
dash of pepper
dash of nutmeg
For the soup:
2 Tbs. extra virgin olive oil
15 whole allspice berry
3 bay leaves
1 medium onion, finely chopped
2 carrots, peeled and diced
2 ½ lbs boneless skinless chicken breasts (or thighs)
4 cloves of garlic, finely minced
2 medium malangas*, peeled and coarsely diced
2 quarts of low sodium chicken broth
1 tsp of bijol powder (optional)*
6 culantro leaves*
½ Kabocha squash, peeled and coarsely diced
Kosher salt and Freshly ground black pepper
4 baby bok choy, cut into quarters, lengthwise
2 zucchinis, sliced into ½" slices
1 lime, sliced
Instructions
For the Matzoh Balls:
Combine all ingredients until just mixed, careful not to over mix.
Cover the mixture, and refrigerate for at least an hour.
Boil water with salt (or chicken broth). Oil hands, then make small balls (1 inch in diameter), and add them to boiling water.
Cover, lower the heat to medium low and simmer for about 25 minutes.
Transfer the matzoh balls to the soup.
For the soup:
In a large stock pot, heat olive oil over medium/high heat.
Using a piece of cheesecloth and kitchen twine, tightly secure the 15 allspice berries and the bay leaves together in a small pouch.
Place onions, carrots, chicken pieces and the spice pouch in the stock pot, and sauté for about 8 minutes, or until onions are translucent and chicken has slightly browned, mixing frequently.
Add the garlic, the malangas, and broth. Bring to a boil, cover and cook for 15 minutes.
Add the bijol powder, the culantro, kabocha squash, salt and pepper, and cook for another 15 minutes.
Remove the chicken pieces, set aside until cool to the touch, shred them, and then return to the soup.
Add the bok choy and zucchini, and cook 10 more minutes, or until bok choy softens, and zucchini are cooked through.
Remove the culantro leaves and the spice pouch.
Serve immediately, or cool and refrigerate or freeze for later use. Garnish with slices of lime.
Notes
Some of the ingredients may be hard to find. Here is a list of acceptable substitutions:
Malangas - yuca or potatoes
Bijol powder - saffron powder, achiote powder, or omit from recipe, as it is optional.
Culantro leaves - 1 bundle of cilantro, secured in cheesecloth, so that it won't dissolve into the soup and can easily be removed.