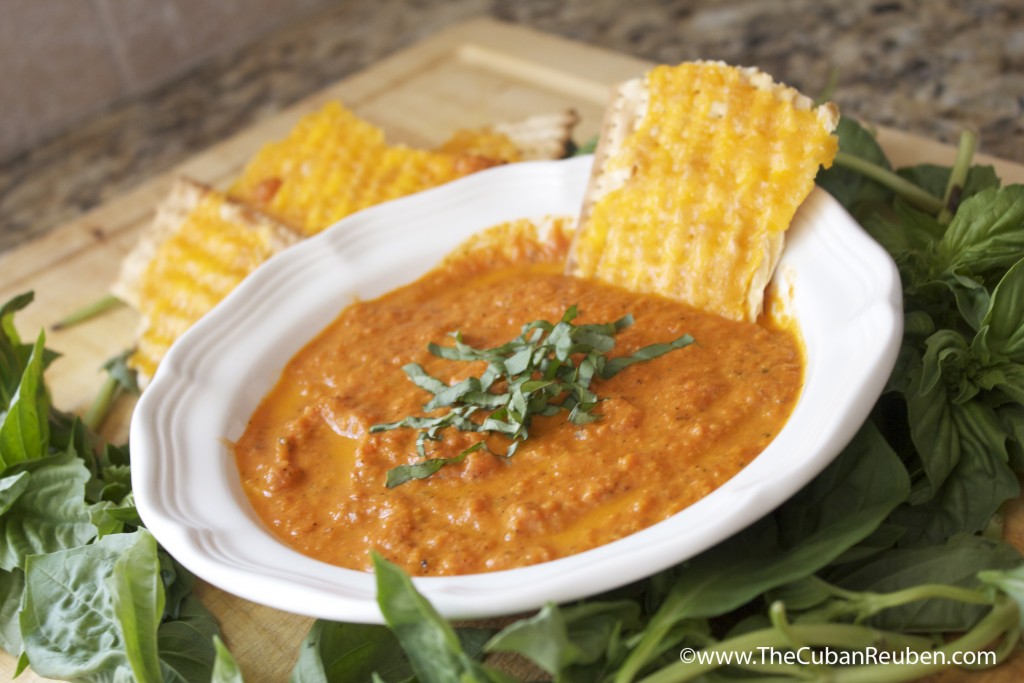 Southern California is experiencing an "El Nino" this year, which means that we're getting more than our fair share of cooler days. On cold days, there's nothing I want more than to curl up next to my fireplace with a good book and a nice, hot bowl of soup.
I'm someone who takes her soup seriously, and no canned version will do. When I'm in the mood for soup, I want the hearty, stick-to-your-ribs kind that can only be prepared in a home kitchen.
These days, I'm favoring fire-roasted tomato soup, with its slight smokiness and sweet tomato flavor, kissed with basil and oregano. While I'd usually indulge in a gooey grilled cheese to dunk in my soup, during Passover, I reach for my favorite stand-in–cheddar matzah crisps. Crunchy, toasted bites of matzah, coated with sharp cheddar shreds are the perfect accompaniment to this classic staple. Together they make a great lunch during the long Passover stretch.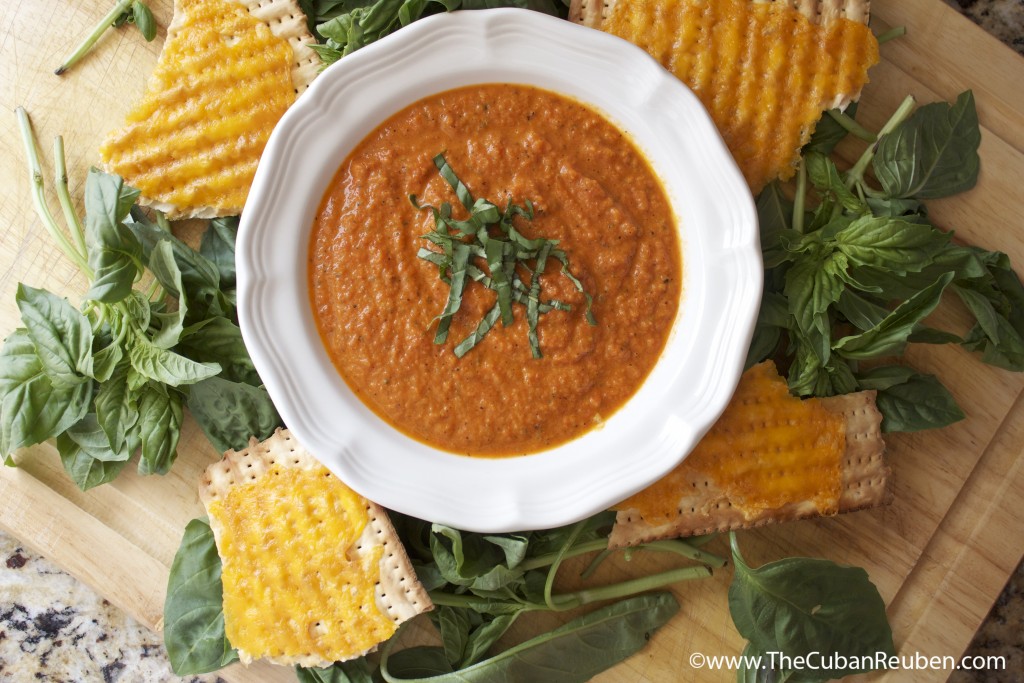 Click here to read the full recipe.
*Note: I am working in conjunction with PJ Library on several recipes featuring Yehuda Matzos. Although I am being compensated for my recipes, my opinions expressed regarding Yehuda Matzo are honest and entirely my own.