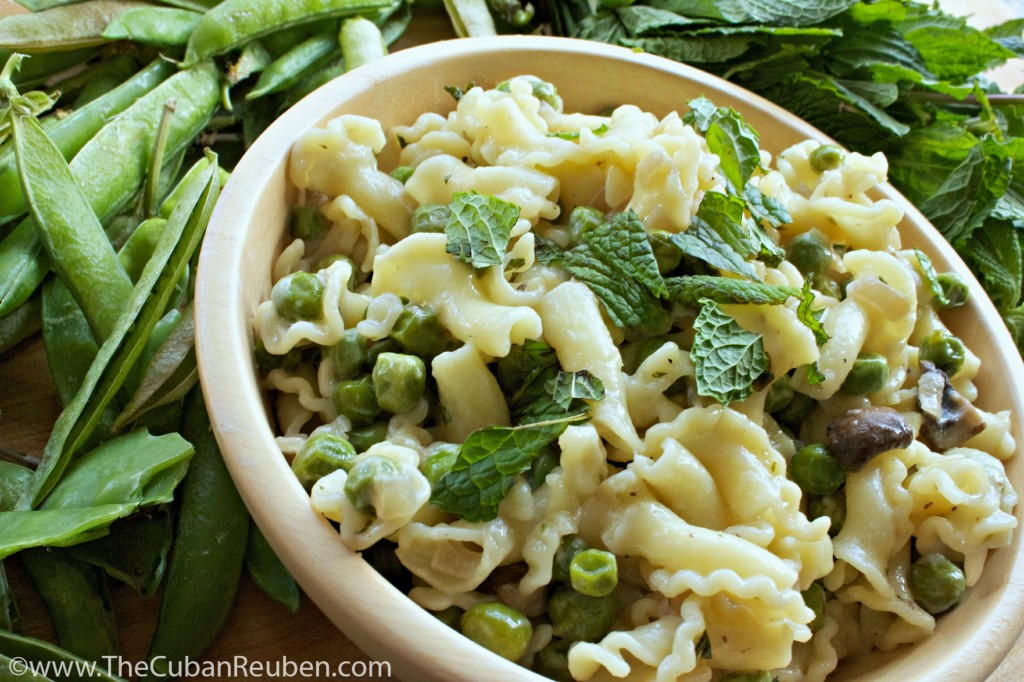 The year I was born, Jennifer was the most common name for girls. Suffice it to say, I grew up with no less than 3 or 4 Jennifers in my class at any given time. With that in mind, we all had to adopt our own variation of the root name, and soon I was known as "Jenny." But never had I regretted that decision more than the Summer of 1994, when the American classic, "Forrest Gump," was released in theaters. I thought I'd never hear the end of the phrase, "Jenny and me were like peas and carrots." My SoCal friends would do their darndest to take on a Southern drawl, but their Golden State roots always betrayed their accents. I never fully understood the phrase to be one of endearment, either, because the only peas and carrots I knew where the mushy variety served from a can in the school lunch line. I don't think I know anybody who ever liked those.
If I could go back in time and rewrite the script for the movie, I'd change the line to peas and pasta. Peas and pasta and mint, for that matter. To me, few things go better with peas than pasta and mint, and my latest recipe features this exact mix. To recreate my recipe, you could easily use any old pasta shape of your liking, but I specifically chose campanelle pasta for its signature bell shape, which acts as a sort of basket for the little peas. Each pasta bell is coated in luxuriously creamy and slightly sweet mascarpone cheese, which melts into a light sauce, perfumed by caramelized onions and woodsy crimini mushrooms.  With just a sprinkle of fresh mint, this dish is elevated from ordinary to irresistible. Since Shavuot is quickly approaching, keep this recipe in your arsenal when you're looking for something cheese-y.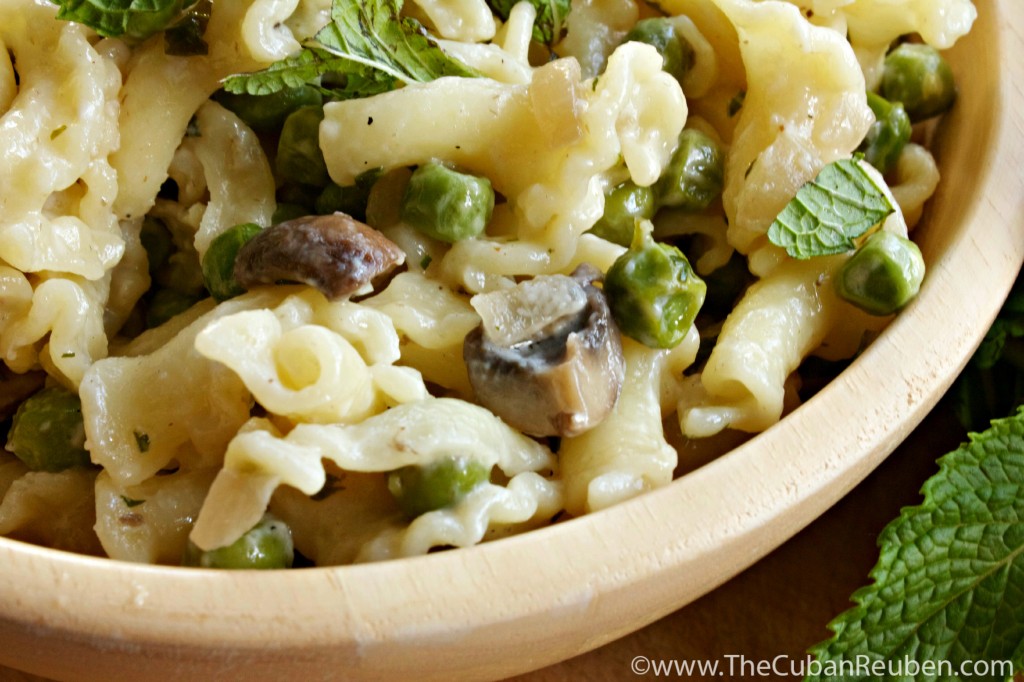 If ever a sequel to Forrest Gump is in the works, we'll have to make sure the producers know about the newest best pairing in town.  "Jenny and me was like peas, pasta and mint." If you ask me, I'd say it has a nice ring to it.
Peas with Pasta and Mint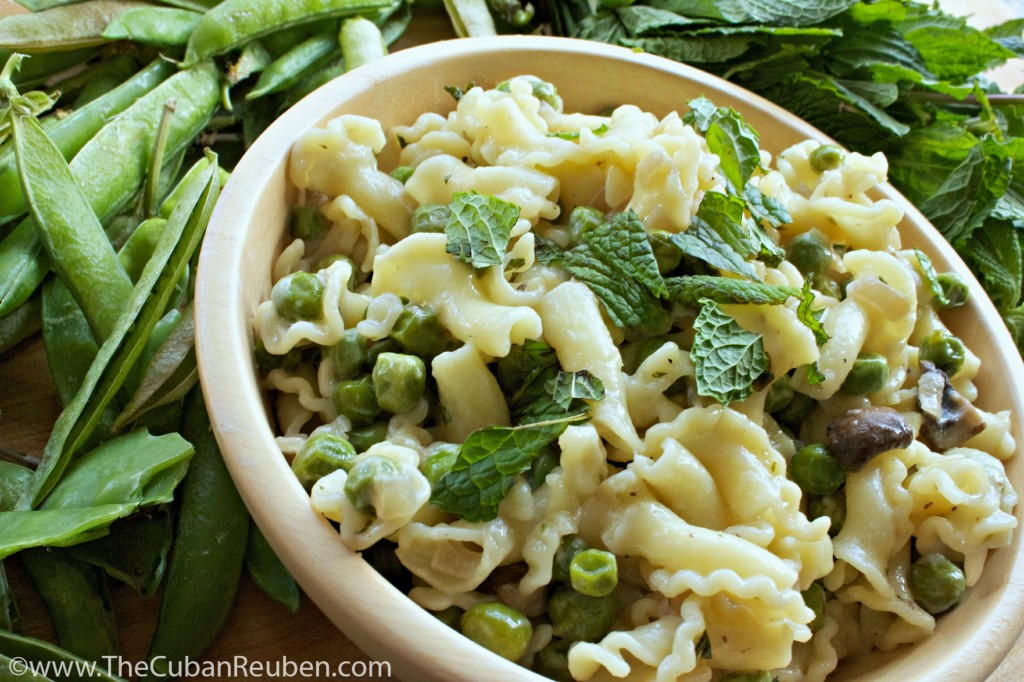 Author:
TheCubanReuben.com
Bell-shaped pasta acts as the perfect basket for these peas, coated in a warm mascarpone sauce.
Ingredients
16 oz Campanelle pasta
2 Tbs. olive oil
1 small onion, chopped
1 pint crimini mushrooms, chopped
2 garlic cloves, finely minced
2 cups frozen peas, thawed
8oz mascarpone cheese
3 TBS fresh mint, chopped
Kosher salt
fresh ground pepper
Instructions
Cook pasta according to packaging, until al dente.
Meanwhile, add olive oil in a separate saute pan, and heat over medium heat. Add the onions, and cook for 5 minutes. Add the mushrooms and garlic, and stir gently. Cook for 5-7 minutes or until mushrooms have cooked through. Season with a pinch of salt and pepper.
Drain the cooked pasta, reserving 1 cup of the starchy pasta water.
Gently fold in the thawed peas to the onion mix. Stir in the hot pasta, and mix in the mascarpone cheese. Lower heat, and let cheese melt. If needed, stir in 1 TBS of the reserved pasta water, to thicken the sauce.
Top with fresh mint.
Can be served hot or at room temperature.
Notes
*If you are using fresh peas, be sure to steam them before adding to this recipe.