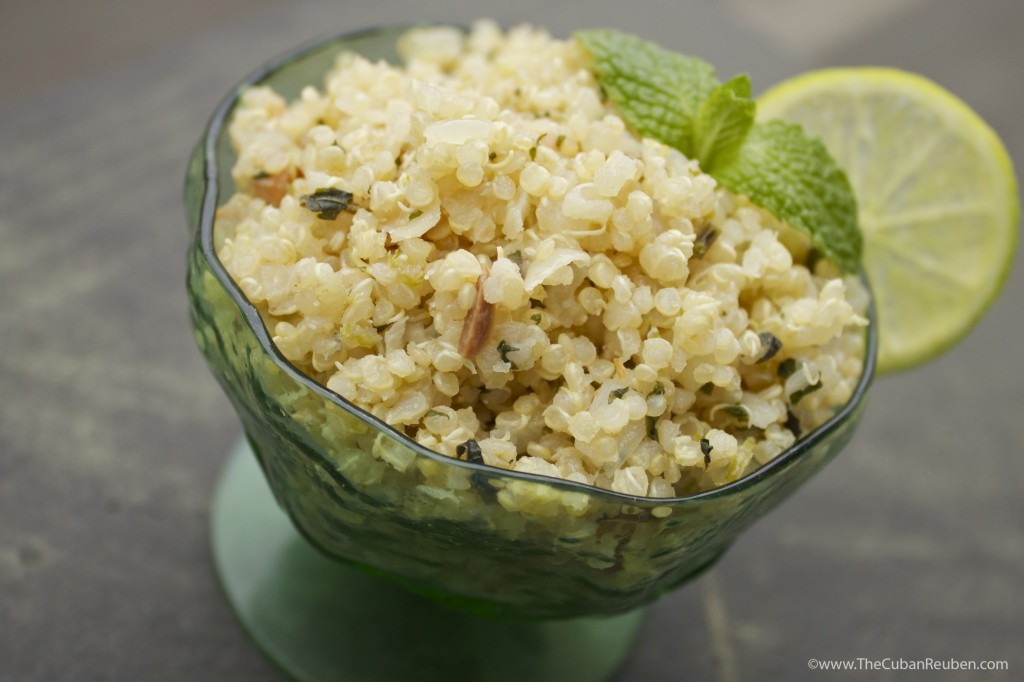 Holidays are meaningful for a variety of reasons, but more often than not, because they include a gathering of family. This will come as no surprise, but in my family, that gathering always features two elements: a mouthwatering feast and a dance party. Without exception, if there is music playing in the general vicinity, there will be dancing. Regardless of the amount of space we have, someone always finds room to bust a move. And depending on how much alcohol was served at dinner, the elders have been known to cut a rug, as well.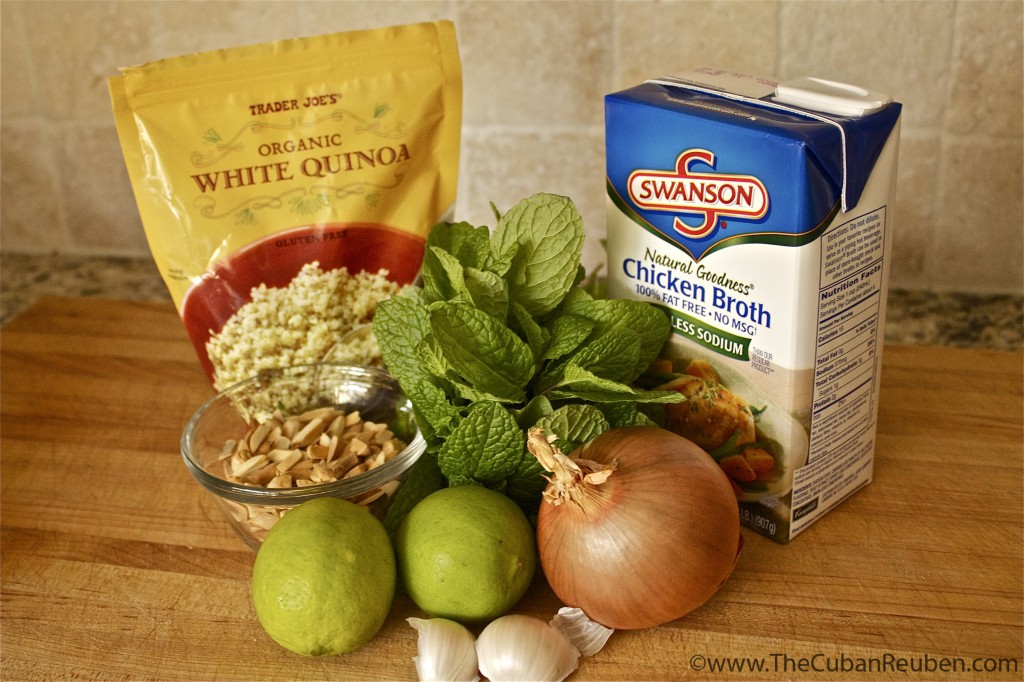 On the rare occasion when I need a little liquid courage to hit the makeshift dance floor, one of my favorite cocktails is the classic Cuban mojito. Made famous by Ernest Hemingway, this literary favorite blends the distinctly clean, fresh scent of lime and the aromatic essence of sugar-bruised mint leaves with world-class rum only found on the motherland and the nose-tickling fizz of seltzer. Topped off with a splash of bitters, it's clear why the mojito is favored by Cubans and Americans, alike.
Since we'll soon be gathering as a family for Passover, and rum will certainly be off-limits due to the dietary restrictions that accompany the holiday, I thought I'd transform this citrus-y cocktail into a tasty bite suitable for any seder table. By seasoning naturally bitter quinoa, a longtime Passover favorite across the board, with the most memorable elements of a mojito, hopefully, all it will take is one bite to get the more shy family members to hit the dance floor.
Featured on The Nosher at MyJewishLearning.com.

Mojito-scented Quinoa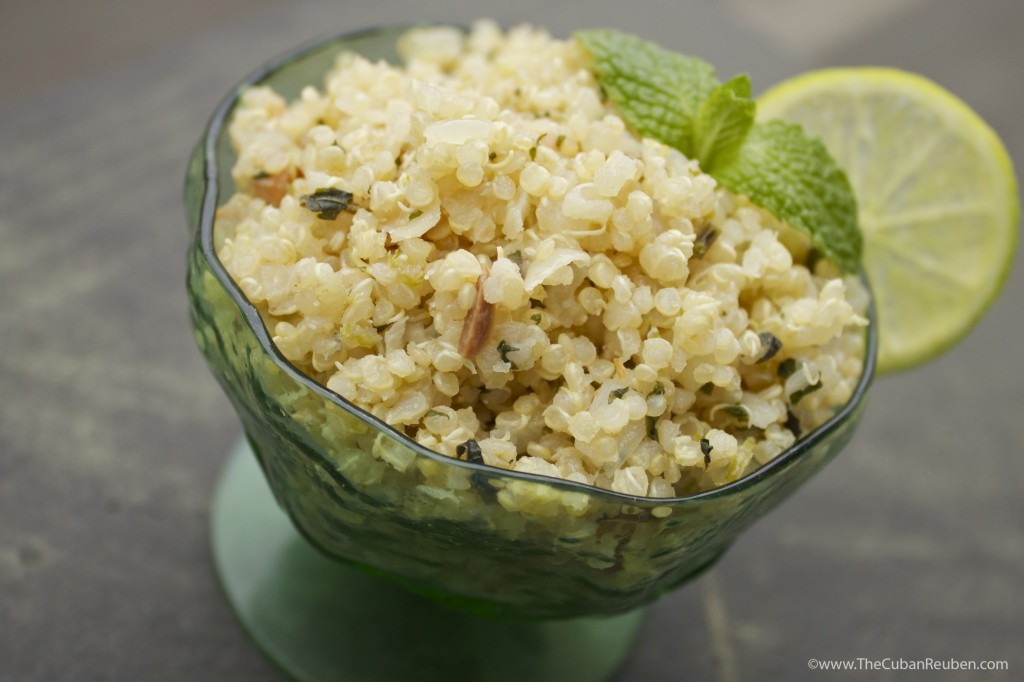 Author:
TheCubanReuben.com
Cuisine:
Cuban, Kosher for Passover
Reminiscent of a favorite Cuban cocktail, this quinoa will liven up any seder table.
Ingredients
1 tbs olive oil
1 small onion, diced
2 large cloves of garlic, minced
1 cup quinoa, rinsed and drained
1 tsp kosher salt
½ tsp fresh ground pepper
2 cups low sodium chicken broth
½ cup slivered almonds, toasted
2 tbs minced fresh mint leaves
2 limes, zested
Instructions
In a medium pot, saute the onions and garlic in the olive oil until the onions are translucent. Add the salt, pepper, and quinoa, and toast for 1 minute.
Pour in the chicken broth, and bring the mixture to a boil.
Cover the pot, lower the heat, and simmer for 20 minutes, or until the liquid has evaporated.
Fluff the quinoa, and stir in the almonds, mint leaves, and lime zest.
Serve immediately.
Notes
To make this dish vegetarian, swap vegetable broth for the chicken broth.