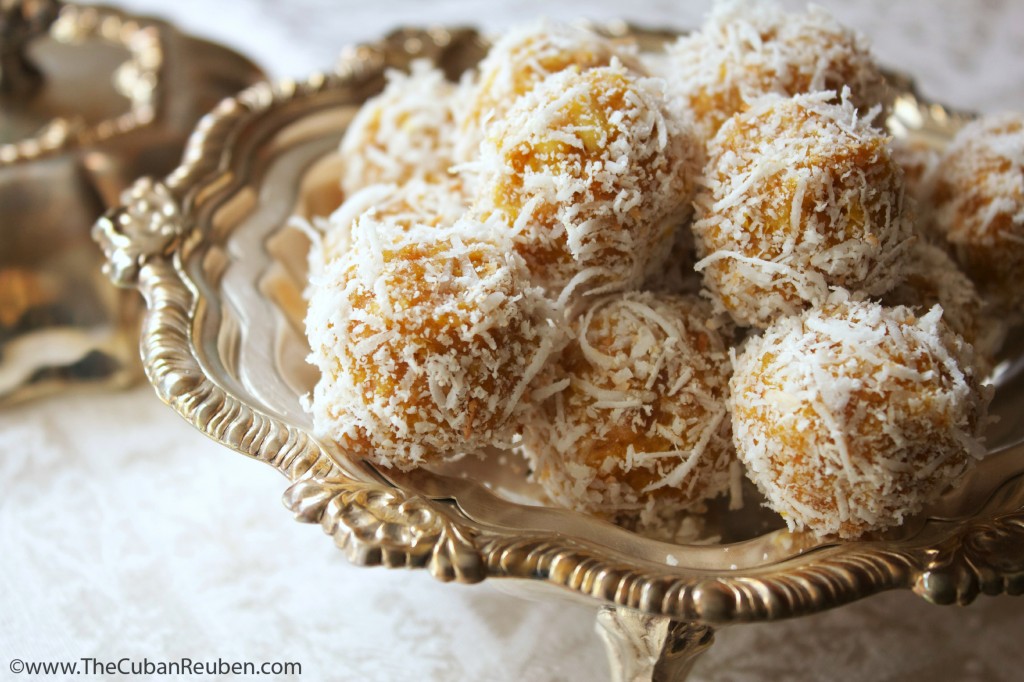 Recently, I was approached by my friend and luminary, Rabbi Ruth, of Be'chol Lashon and  Jewish&, as she was putting together a multi-cultural blog post about charoset.  I considered submitting my family's classic apple charoset recipe, as I make heaps of it to rave reviews every year. As I was wracking my brain for just the right recipe I realized that while many of my family's Passover traditions stem from my father's Ashkenazi roots, so much of my Jewish identity stems from my mother's Cuban heritage.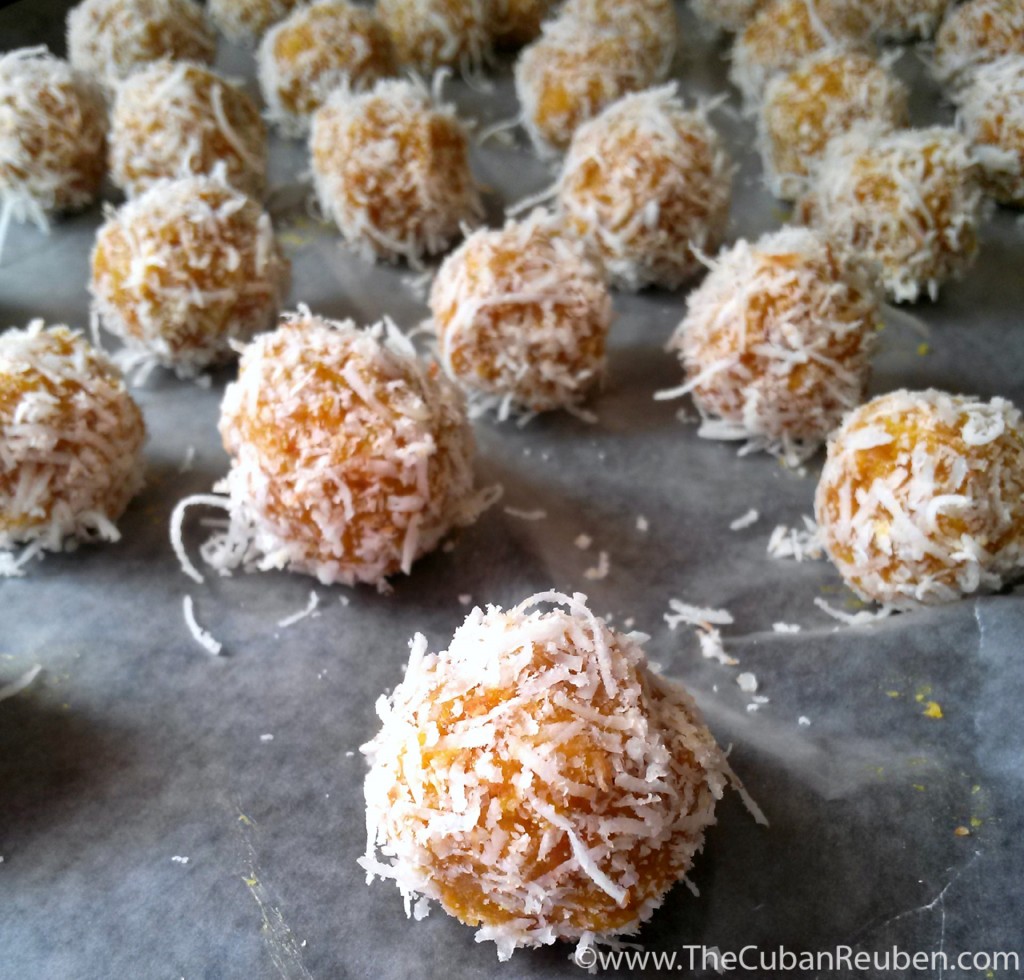 This year, for my new charoset recipe, I found inspiration from the Sephardic tradition of forming the charoset paste into bite-sized balls, and used the flavors that I remember so well from my visits to the family in Cuba. Now, I know how my family reacts to change, so I won't be pulling a bait and switch with their beloved spiced-apple charoset. For my family members who are reading this post, fear not. I promise that this recipe will certainly not replace our favorite charoset on the seder table, but perhaps I'll serve it alongside the classic dish as a second option. Isn't that how new traditions start? Also, since it is naturally quite sweet, it could even double as an acceptable dessert. That's what we like to call a double-whammy!
For more charoset inspiration, check out the 7 different  recipes Rabbi Ruth collected from around the world, by clicking here.

Mango Pineapple Charoset Balls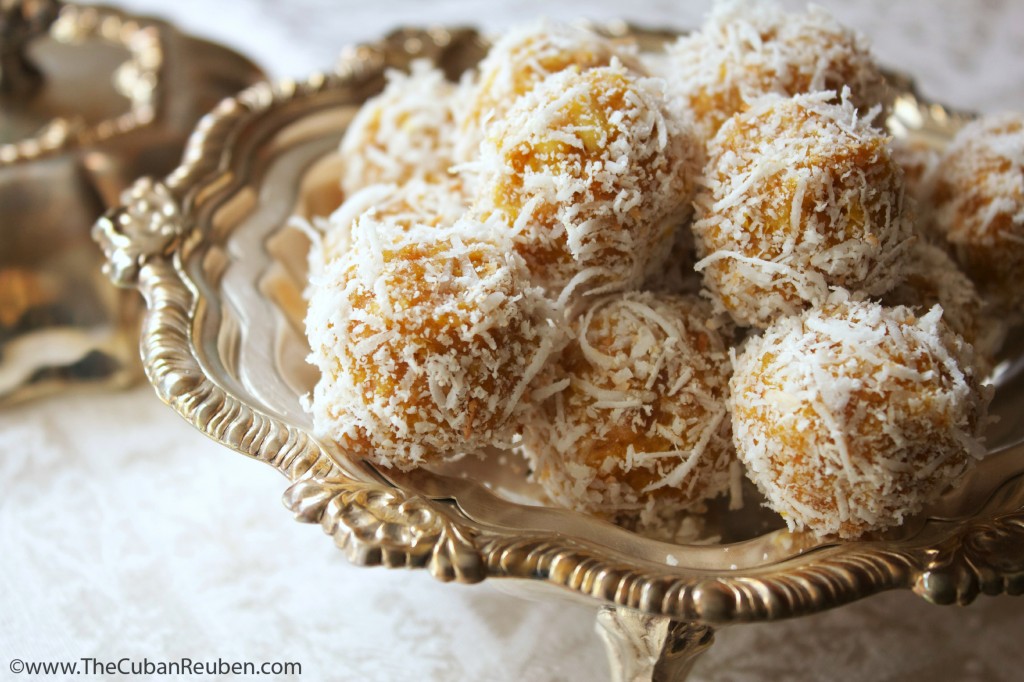 Author:
TheCubanReuben.com
This Cuban-style Charoset is inspired by the island flavors that influence so much of my cooking. While most Charoset is served as a paste, I drew on the Sephardic tradition of making Charoset into small balls for this unique take on a classic dish.
Ingredients
5oz dried unsweetened mango, coarsely chopped
8oz dried unsweetened pineapple, coarsely chopped
½ cup almond slivers, toasted
2 cups shredded coconut, toasted and separated
Instructions
In a small bowl, soak the mango in hot water for ½ hour.
Drain well, and add to a food processor. Add pineapple, almonds, and 1 cup of the coconut to the mango in the food processor, and pulse only until the mixture starts to form a ball. There should still be some visible chunks.
Form the mixture into bite-sized balls, and set atop a pan lined with wax paper.
In a small bowl, add the last cup of shredded coconut. Roll the balls in the coconut until they are lightly coated, and return them to the wax paper.
Refrigerate the balls for 1 hour or until set.