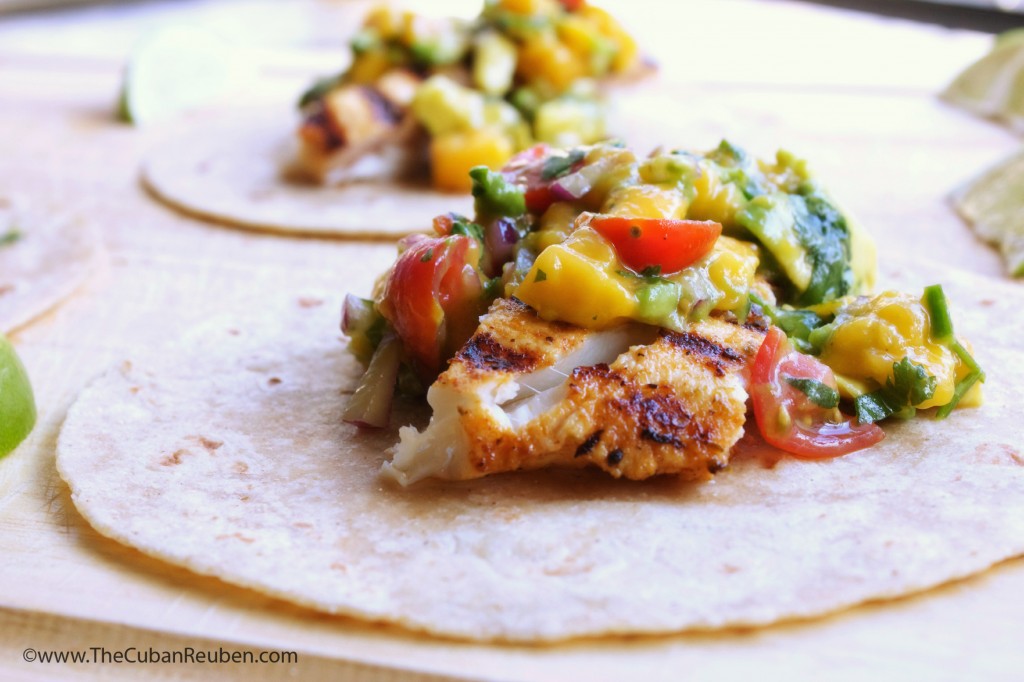 For many of us, Labor Day weekend marks the end of the summer months. I'm happy to report that Kenny and I made the absolute best of summer this year. For us, summer really began in May, when Kenny graduated from business school after three long years of working during the day and studying at night.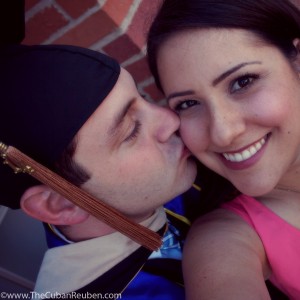 We started by visiting Kenny's parents in his hometown of Columbus, OH, where we ate our weight in Graeter's ice cream, and experienced a true Midwestern fourth of July celebration. From there, we ventured to Indianapolis, IN to welcome our family's newest addition to the tribe, baby Esther Rose Stempel. Kenny and I soaked up the time with our nephews and niece as best we could, because we don't get to see them very often.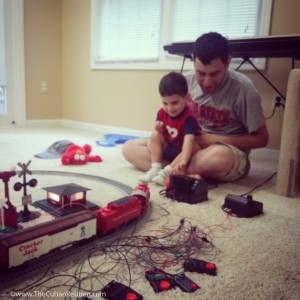 We enjoyed pizza parties, pasta-making parties, bachelor parties, and more parties than I think our geriatric selves have experienced in our lifetime. A particular highlight was "Pizza and Path" at the Saly Cortile Cucina, hosted by Matt and Dana Saly. They invited a fabulous group of their friends to enjoy a night of fresh pizza and fine tunes by an old favorite of mine, Joshua Path (aka, Josh Bloomberg). We shared memories of old camp days and even sang some of the songs we remembered, while Josh introduced me to some of his newer melodies.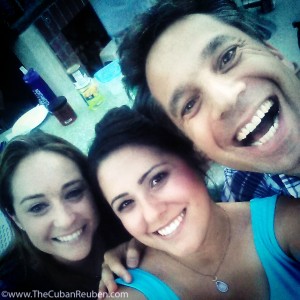 And what's a summer with Kenny Stempel without a little fishing? In early August, Kenny and I joined our extended family for a memorable fishing trip in Mammoth Lakes, CA. We hit up June Lake and Convict Lake, and had a wonderful time relaxing on the pontoon while we caught some trout.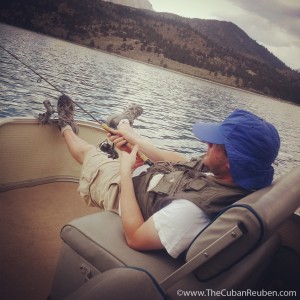 One of Summer's greatest highlights for Kenny was the fishing trip he took with my dad to Alaska. Similarly to the trip that Kenny and my dad took a couple years ago, this year's trip produced a freezer full of fish I barely know what to do with. This time around, in addition to the loads of salmon, Kenny gifted me with another prized catch, as well: fresh Alaskan halibut. Despite my disdain for all things fishy fish, this is actually good news, as halibut really does have a relatively mild flavor, which of course, makes it easier for me to enjoy my intake of omega-3's.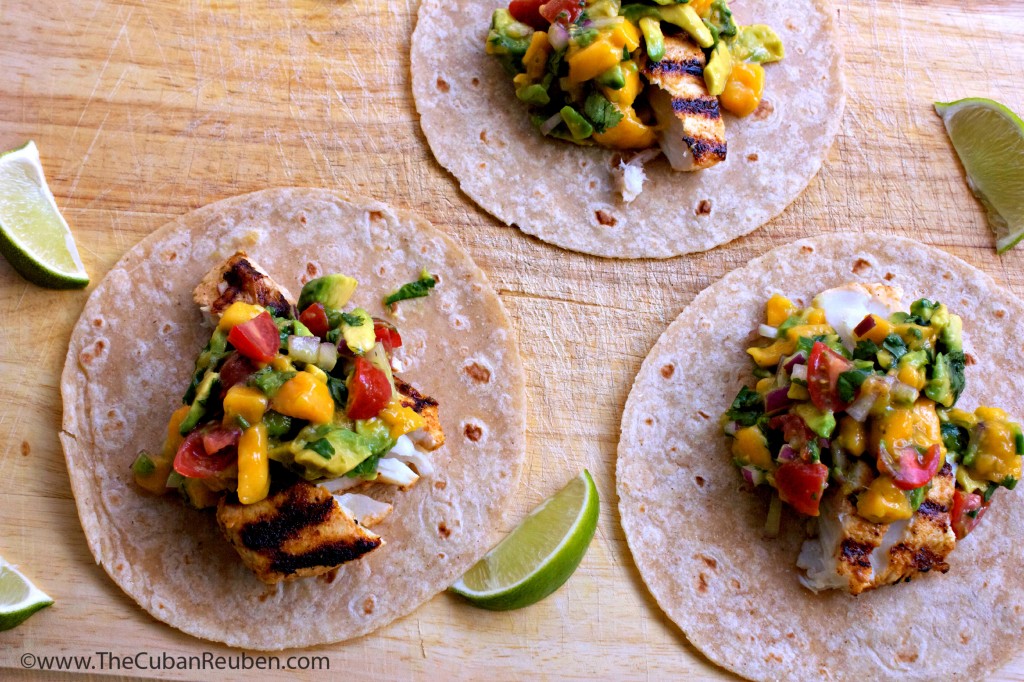 The moment Kenny walked through the door with loads of this freshly caught fish, I went to work dreaming up a recipe that aims to please. I created a citrus-heavy marinade for the fish that is balanced perfectly with the sweet and savory mango avocado salsa that decorates the top of the taco, and makes for one ridiculous bite-ful of goodness.   I can't think of a better way to keep the summer going than by whipping up this recipe that, simply put, tasted like summer. No matter the time of year, one bite from these babies, and you'll be right back smack in the middle of your own favorite summer memory, too.
Grilled Halibut Tacos with Mango Avocado Salsa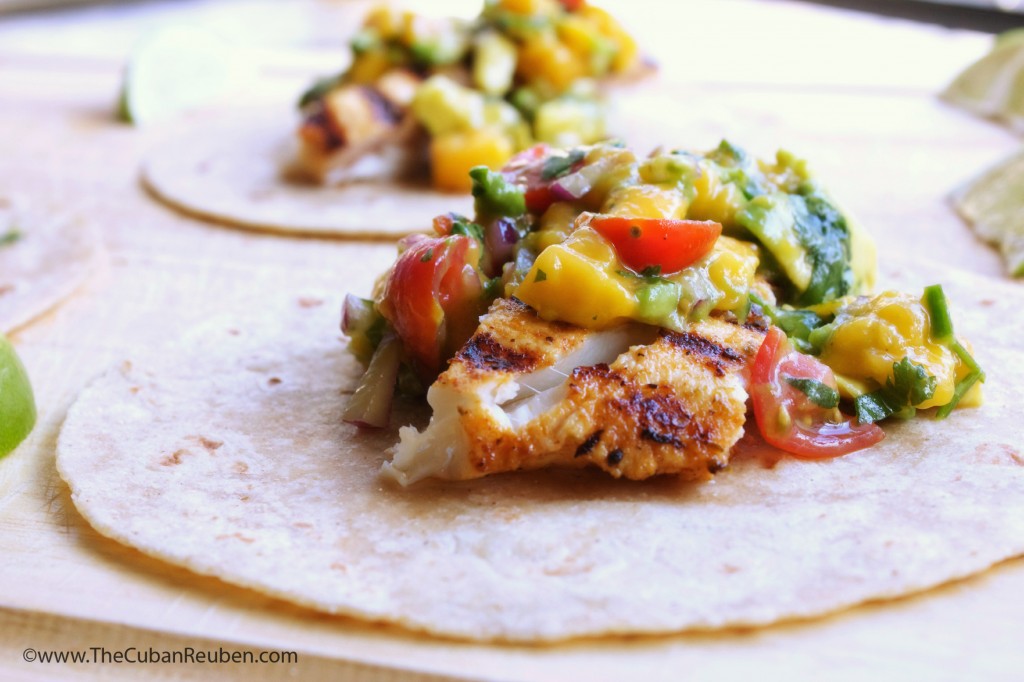 Author:
TheCubanReuben.com
The savory flavors of this grilled fish pair perfectly with the sweet fruit salsa.
Ingredients
For the fish
12 oz Alaskan Halibut fillets
2 tsp lime zest
1 whole lime, juiced
2 cloves of garlic, finely minced
¼ tsp onion powder
⅛ tsp paprika
⅛ tsp chili powder
⅛ tsp cumin
pinch of kosher salt and freshly ground pepper
1 Tbs olive oil
For the salsa
1 mango, diced
1 avocado, diced
¼ cup chopped minced red onion
½ cup fresh cilantro, chopped
½ jalapeno, seeded and finely chopped
½ cup chopped tomatoes
1 tsp lime zest
1 lime, juiced
Kosher salt and freshly ground black pepper
For the tacos
6 taco-sized tortillas (I used whole wheat)
Lime wedges
Instructions
In a plastic bag, add fish, lime zest, lime juice, garlic, onion powder, paprika, chili powder, cumin, salt and pepper, and olive oil. Tightly seal bag, and massage the fish until all ingredients are combined. Store in the refrigerator, and marinate for 20 minutes.
Meanwhile, in a large bowl, gently fold together mango, avocado, red onion, cilantro, jalapeno, tomatoes, lime zest, lime juice, salt and pepper, and set aside.
Heat an indoor grill pan to medium high heat, and drizzle with olive oil. Cook halibut 3-5 minutes per side, or until flaky.
Warm tortillas according to package instructions.
Fill each tortilla with flakes of fish, top with salsa, garnish with lime wedges, and serve immediately.