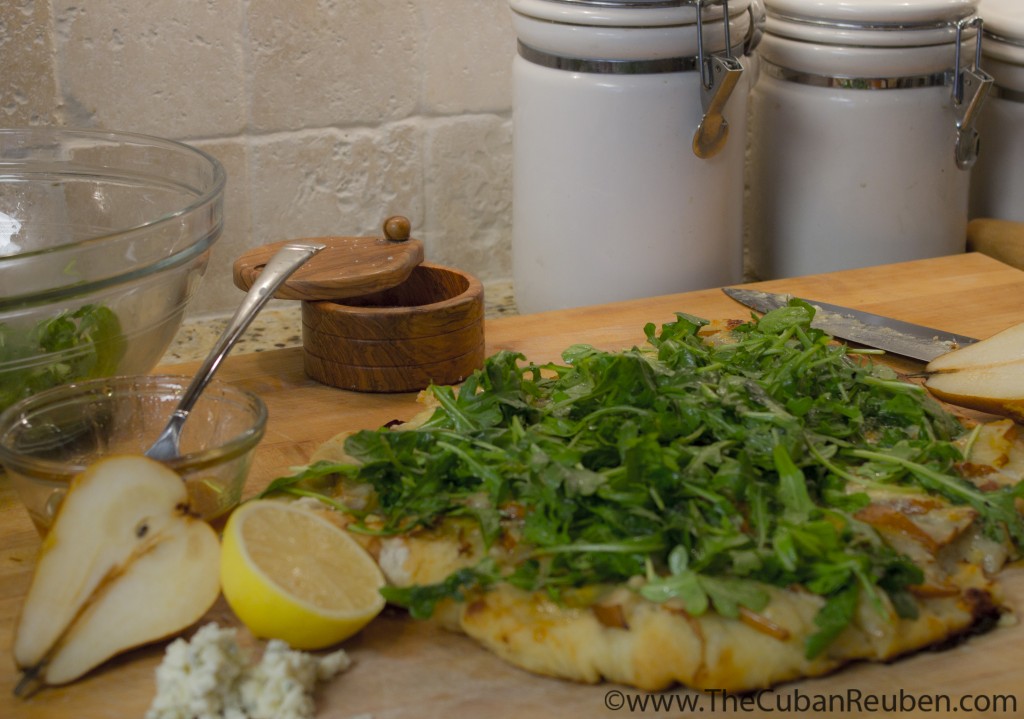 Ever since I was little, I knew to dream big, and always seemed to have lofty life goals. When asked as a kid what I wanted to be when I grew up, I'd answer, "A doctor. But in my spare time, I'd like to be President of the United States." My queasiness around anything bloody ended my medical career before it began, and my future in politics was stunted when two of my senators stood me up during a luncheon sponsored by a future-world-leadership congress I attended (I'm not naming names).  My writing tendencies appeared early on, as well. When my grandmother, a receptionist in a doctor's office, took me to work with her, she'd plop me down in the waiting room, while she took care of business. I earned the nickname, "Yenta Pisher," because I'd ask all the patients why they were there, and then I'd get to work writing them a storybook about their visit that day.
It wasn't until high school, when my mom and I spent many an afternoon watching her "boyfriend," Emeril Lagasse, elevate an exquisite dish with a simple snap of the wrist and an enthusiastic "BAM!," that I even considered a future in food. Despite my passion for television development, another career path I love and chose to follow full-time, I've always harbored a pipe dream of joining the ranks of Emeril, as a food personality on a lifestyle network. My love for food television grew to new heights when I started watching what I affectionately call, "food porn." You know the type: perfectly primped chefs cooking beautiful food under soft focus and perfect lighting, with that barely audible soundtrack serenading them as they taste their creation. Mmmmmm…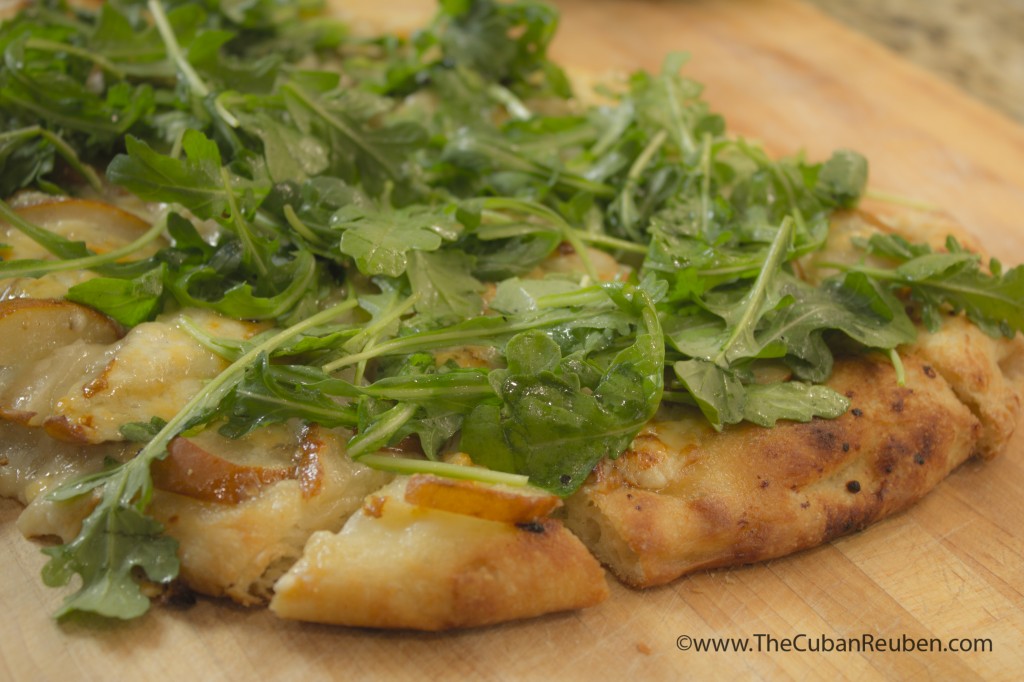 Recently, I received a note from my good friend, Hayley, who produces content for a brand new YouTube channel (#Coin, go check it out!). Hayley, a fellow foodie and an all around good person, remembered my passion for food and entertainment, and reached out to invite me to be part of a cooking show she was working on called, "Office Eats." The intention of the show was to highlight recipes that someone could make after a long day of work. There would be several culinary points of view featured, but Hayley asked if I would showcase "food porn."
Food porn!! Not only is that exactly what I loved so much about the cooking shows of yore, but it's become my culinary specialty! It didn't take long to decide whether or not I would participate, and soon I was busy planning the recipes I would feature.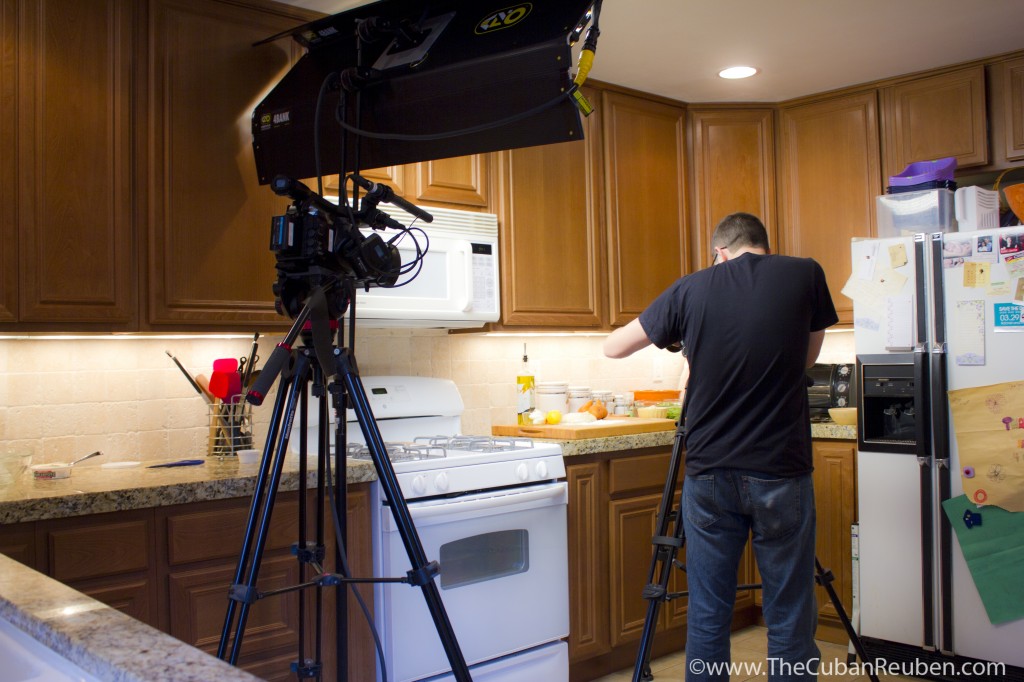 In the next few weeks, as #COIN airs my segments of "Office Eats," I hope to share this experience with you.
First up, I whipped together a Pear and Gorgonzola Pizza topped with a quick and easy Arugula Salad. Click here to check out the video, and see how I made it!

Pear and Gorgonzola Pizza with Easy Arugua Salad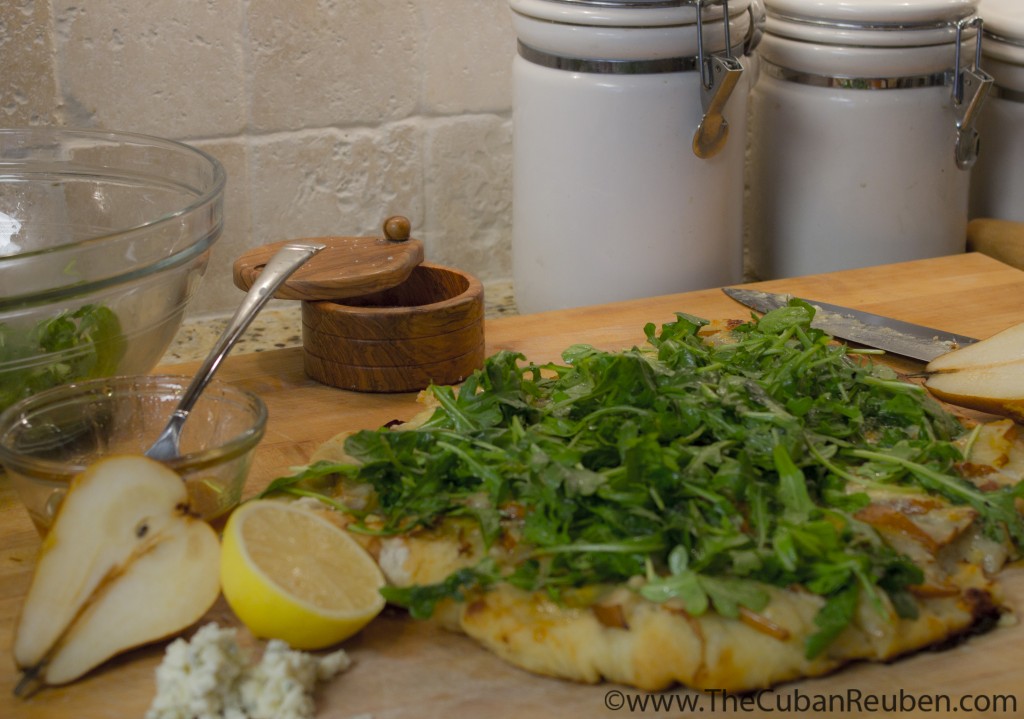 Author:
TheCubanReuben.com
A savory-sweet pizza that is sure to impress.
Ingredients
1 prepackaged pizza dough
½ cup mascarpone cheese, softened
1 bosc pear, seeded and sliced
½ cup crumbled gorgonzola cheese
1 Tbs honey
2 cups arugula leaves
1 lemon, juiced
extra virgin olive oil
kosher salt and freshly ground pepper
Instructions
Preheat oven to 450 degrees.
Roll out your pizza dough on a sheet of parchment paper, and spread softened mascarpone cheese on top. Layer on the pear slices, and sprinkle on the crumbles of gorgonzola cheese. Drizzle honey on top. Transfer the pizza to the oven, and bake for 10-12 minutes. (*Note: If using a pizza stone, transfer the parchment paper directly to the oven. Otherwise, transfer the parchment paper carrying the pizza to a baking sheet, and then put in oven.)
Meanwhile, in a small bowl, add arugula, and dress with lemon juice, olive oil, salt and pepper. Toss to coat.
Once the pizza is browned and bubbly, remove from oven, and let rest for 2 minutes.
Slice the pizza, and then top with the dressed arugula.
Serve and enjoy!