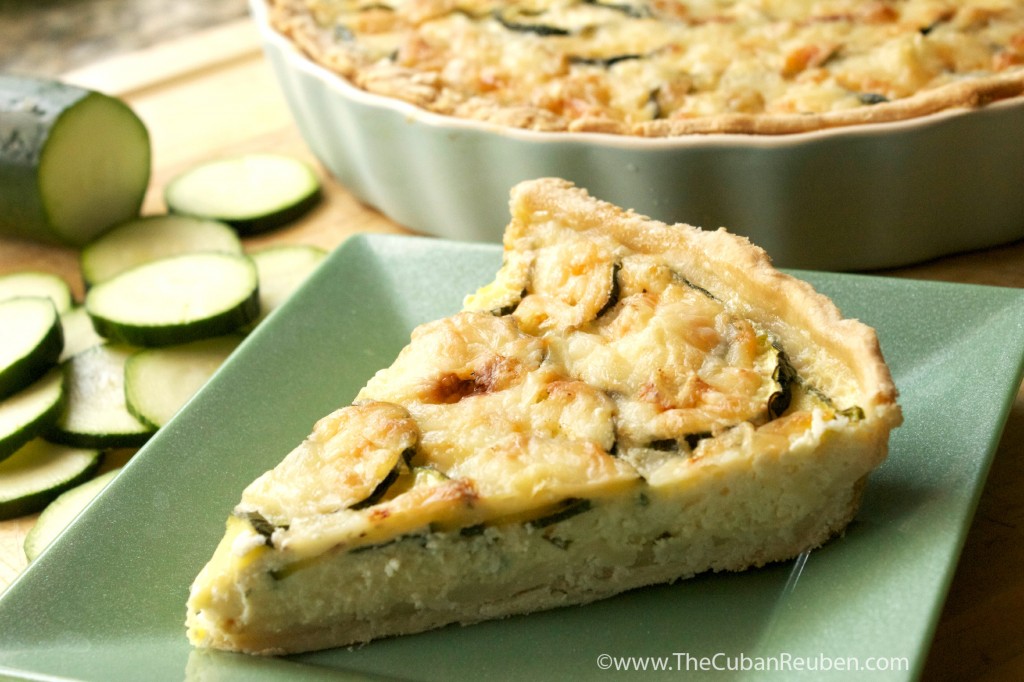 Today is a very special holiday for all my fellow nerds of the world. It's Pi day! As in 3.14…But if you are a fellow nerd, you already knew that.  Of course, it is ever so appropriate that on Pi day, the tradition is to bake a pie. Let it be known that I am 100% ok with this tradition. In fact, in some parts of the country, they even have full on pie baking competitions to commemorate Pi day. As luck would have it, I happen to have an award-winning pie baker in my very own family!
At this point, I've lost count of how many years in a row my super-talented sister-in-law, Kathy, has won awards at the annual Pi Day competition at Qualcomm, where Brian, my brother-in-law and her husband, works. She is quite skilled at pie decorations, and a couple years ago, she won with a "Q"aramel Apple Nut Pie, that was decorated with a cinnamon-striped serpent coiled on top, complete with a pie-dough tongue slithering out. She didn't miss a single detail, with the snakeskin design and beady eyes. It was pretty impressive, and even kept its shape after baking. But if Kathy's decorations are good, her pie flavors are even better. Let's put it this way… I'm not a huge fan of cherry pie, but I like the cherry pie that she makes. And don't get me started on her apple pie, with its perfectly flakey crust bursting with rich, fall, flavors.
To make a long story short… when it comes to pie, Kathy takes the cake. That's why, this year for Pi Day, I decided to go in a different direction. Instead of trying my hand at a more traditional pie, I thought I'd give a savory pie a whirl.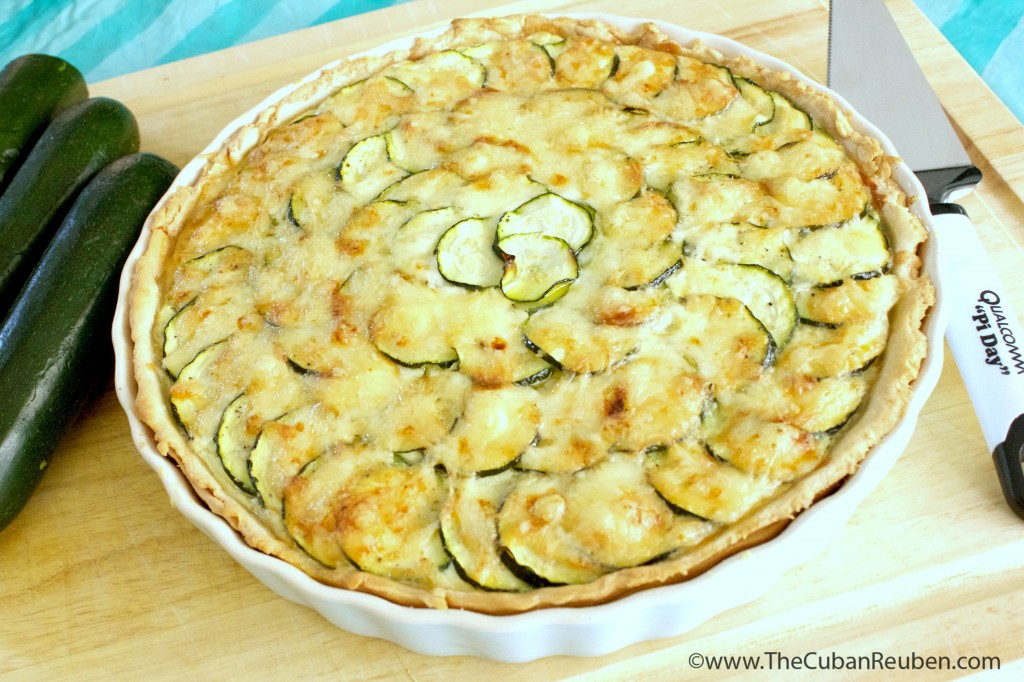 My zucchini and fontina pie was inspired by taking a gander at what I had in the fridge, and throwing it all into a pie crust. It turned out very similar to a quiche, but with the way the silky ricotta dances with the melted fontina cheese in the filling layer, this pie resembles more of a savory cheesecake than a baked omelette. And while I'm not skilled enough to turn my zucchini slices into a snake, I tried my best to coil them around the top in a decorative layer.
Great for breakfast, lunch, or dinner, with this dish, we can celebrate Pi Day all day long!

Zucchini and Fontina Pie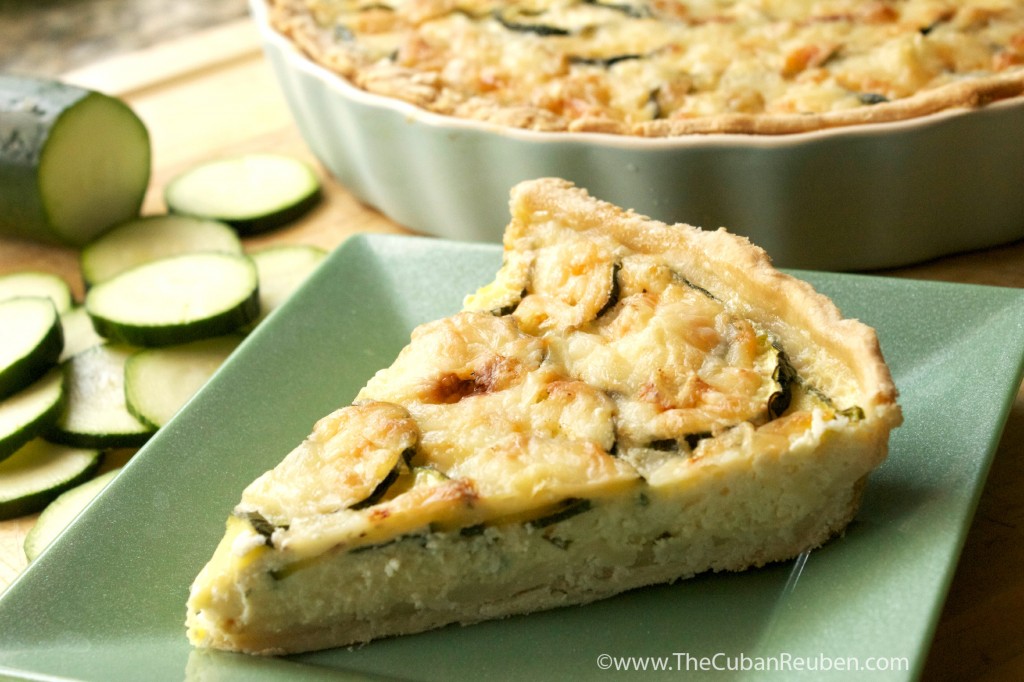 Author:
TheCubanReuben.com
Celebrate Pi day (March 14th) with this savory pie.
Ingredients
1 prepackaged pie crust, uncooked
1 15 oz container part-skim ricotta
8 oz fontina cheese, grated
½ cup of grated parmesan cheese
2 eggs, lightly beaten
2 Tbs. milk
1 Tbs. chopped fresh oregano
1 Tbs. chopped fresh basil
1-2 cloves of garlic, finely minced
2 cups thinly sliced zucchini
Kosher salt and freshly ground black pepper
Instructions
Preheat oven to 375.
Roll out the pie dough, and press it into a greased pie pan.
In a separate bowl, combine ricotta cheese, ½ of the fontina cheese, the parmesan cheese, eggs, milk, oregano, basil, and garlic. Add a pinch of kosher salt and freshly ground black pepper. Stir to combine.
Pour the mixture into the pie crust, and use a spatula to even out the top.
Gently place the zucchini slices on top, creating whatever design you'd like.
Sprinkle remaining fontina cheese on top of zucchini.
Bake for 45-55 minutes, or until cheese is golden brown, and a knife inserted in the middle comes out clean.